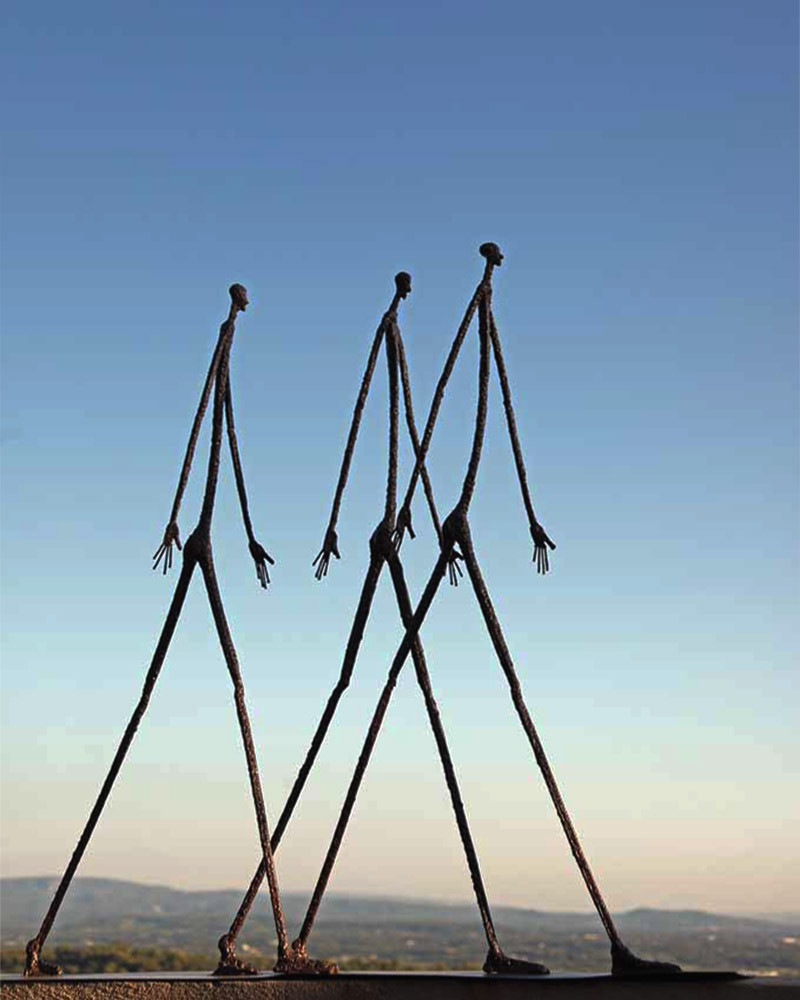  
Ndary Lo - Walking Men
This group of sculptures made from welded concrete irons, entitled "the walkers", symbolize the movement.
For Ndary Lo ... "we must go forward"...
Thanks to Ndary's family, 7 of these "walkers" are shown at Retour de Voyage gallery
The sculptor Ndary Lo left us in spring 2017. He was a graduate of the National School of Fine Arts of Dakar and pursued a research on the theme of Man, with as a basic material concrete iron, using the moirures of rust and corrosion of welding points. With his «Men who Walk», he has participated in various exhibitions in Senegal and abroad. Chevalier des Arts et des Lettres de la République française, he has won several awards and distinctions, including, on two occasions, the Grand Prix Léopold Sédar Senghor of the Biennale de Dakar in 2002 and 2008. Ndary Lo was born in 1961 in Rusfisque, Senegal, into a bourgeois family. His father was director of the national printing press and father of twenty-four children.  Ndary is one of his last wife's sons. At the age of five, he was entrusted to the maternal grandparents who owned a large farm near Tivaouane, where he often went to keep company with the neighbouring blacksmith who taught him to operate the bellows. From 1992, Ndary Lo began a research on man with iron as a basic material. His «Men who walk», long metallic silhouettes, his slender women with blurry faces, and his junk bellies filled with doll heads, make him the winner of many awards.
Data sheet
Type of product

Art - Sculpture

Gift Ideas

Artwork
No customer reviews for the moment.