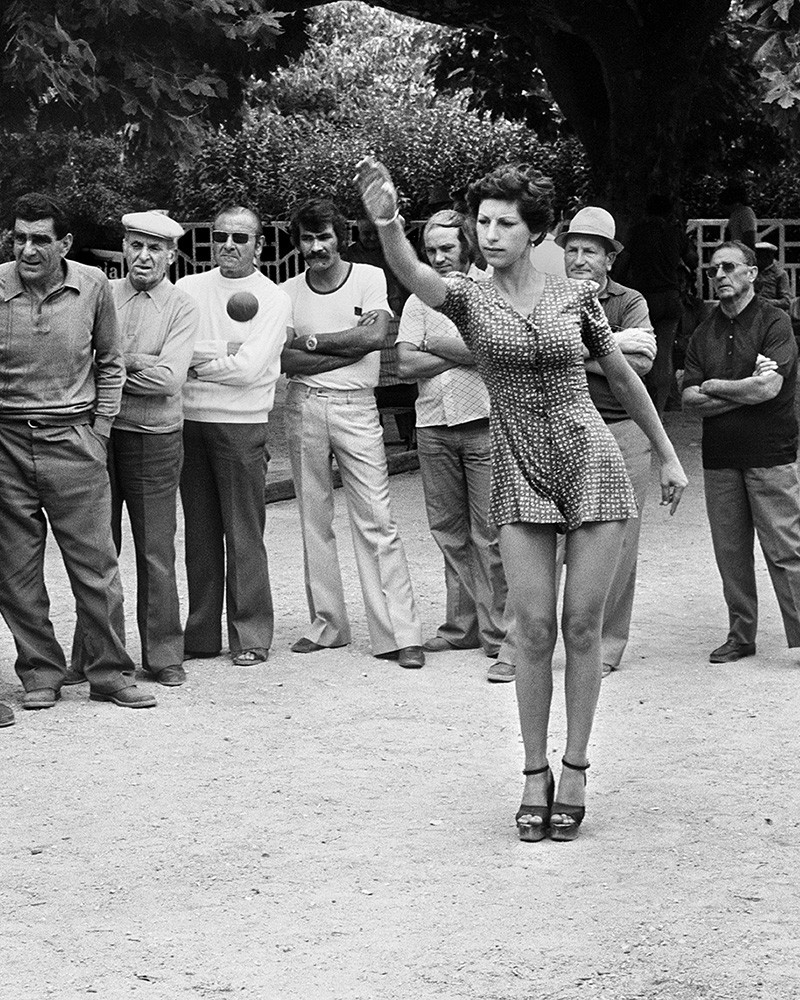  
Hans Silvester - Photos Pétanque 01
An iconic photo by Hans Silvester, a beautiful lady throws her ball in front of a crowd of male spectators, all (or almost) captivated by the purity of her gesture. Retour De Voyage is captivated, once again, by the work of hans Silvester who knew how to grasp the moment when the ball is perfectly visible on a white sweater background.

PRICES UPON REQUEST, different sizes
An iconic photo by Hans Silvester, a beautiful lady throws her ball in front of a crowd of male spectators, all (or almost) captivated by the purity of her gesture. Retour De Voyage is captivated, once again, by the work of hans Silvester who knew how to grasp the moment when the ball is perfectly visible on a white sweater background.
From his first trip to Provence, Hans Silvester was fascinated by petanque players... It was during his installation in Provence a few years later that he was introduced to petanque with local figures. He met famous players whom he immortalized in his photographs, such as the gamekeeper of Murs, "Chinche", who can be found among the best known and most prized photos. He made a place for himself little by little, developing the photos and bringing them to the players the next day, he was able to immortalize anthology photos...
Whether they are hung in large format, or as an installation of 6, 12 small formats on a wall to present the aesthetics of this game, Hans Silvester's photos will find a place of choice on your walls.
Data sheet
Type of product

Art - Photography

Gift Ideas

Artwork
No customer reviews for the moment.