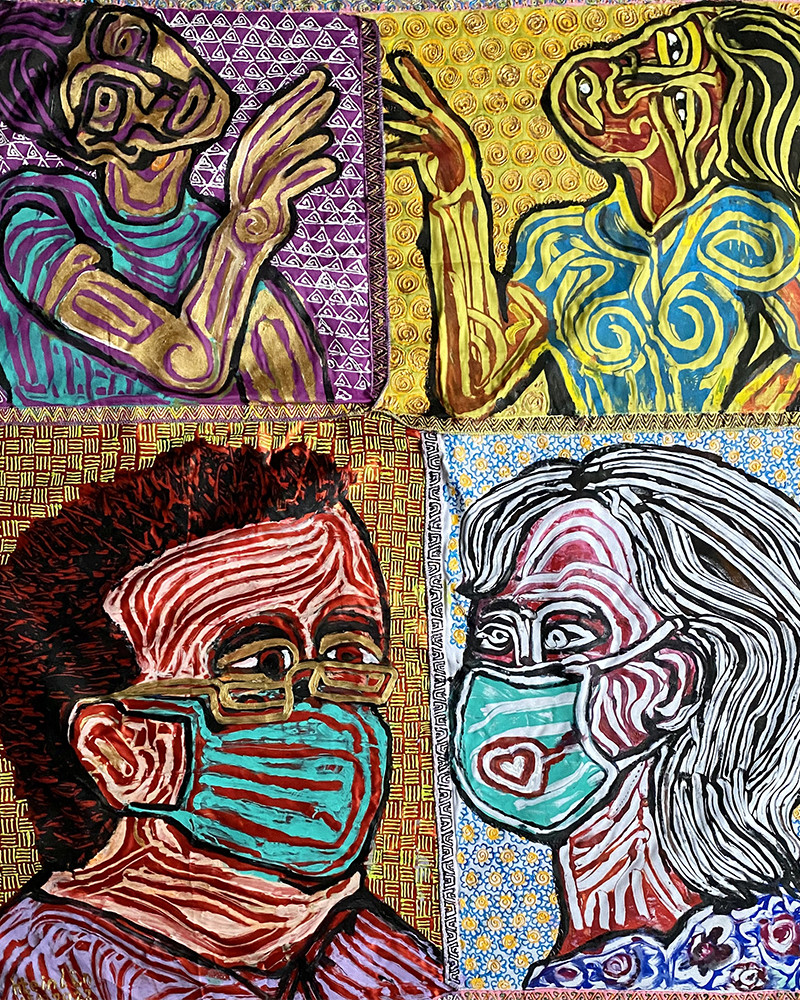  
Htein Lin - From our cell
« From our cell » - Htein Lin - 2022
Acrylique sur coton
Format 102 cm x 112 cm
From Our Cells - Acrylic on cotton 102 x 112 cm, 2022
This painting is inspired by scenes from Italy's early COVID lockdown, and neighbours joining together from balconies and behind walls to sing and play instruments. For Htein Lin, singing and reciting poetry through walls and across prison bars was part of his survival strategy for six and a half years in jail between 1998 and 2004. He understand that art is essential to survive confinement. In this painting Htein Lin continues his longterm practice, begun in jail, of painting with his fingers and printing on old clothing. The people are each hemmed into a section of cloth, sewn together for him by his first wife who survived as a seamstress during his detention, and was limited to infrequent 15 minute prison visits with his daughter during which they would be separated by a wire fence and unable to touch.
Data sheet
Type of product

Art - Paintings and Drawings

Gift Ideas

Artwork
No customer reviews for the moment.