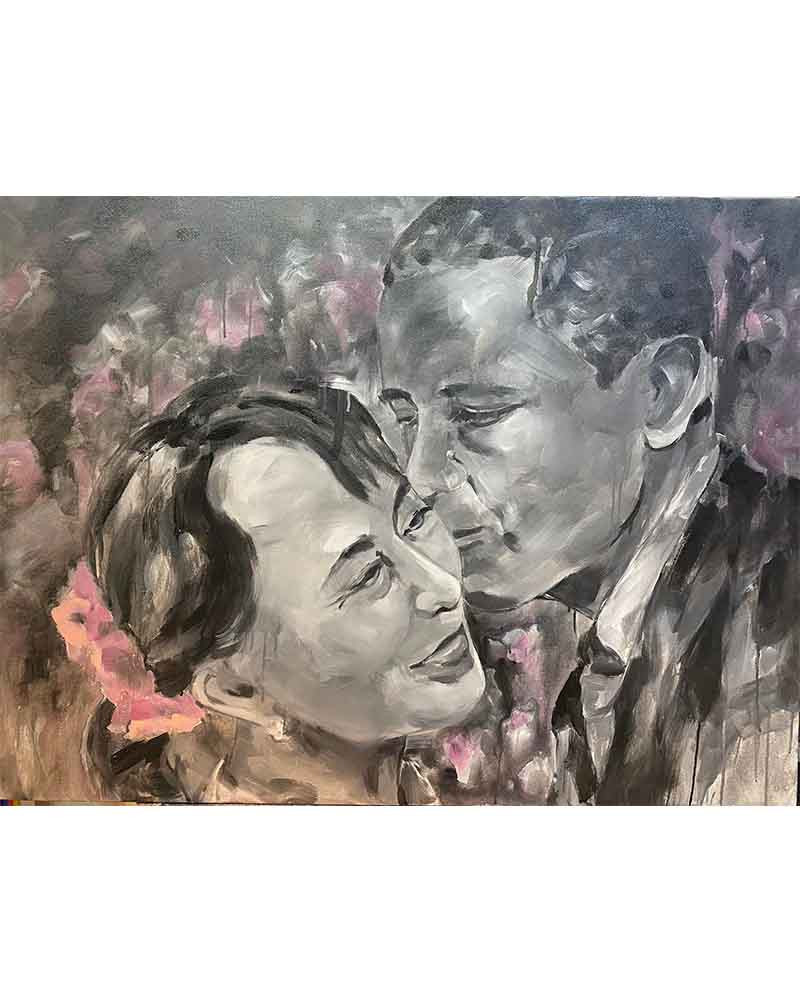  
Khin Zaw Latt - A kiss of the history
A Kiss of the History
Acrylic on canvass by Khin Zaw Latt
122 x 92 cm
Always up to date, Khin Zaw Latt reacted with this painting to our request: "...what would you do as a painting to accompany our exhibition on le baiser? ...". The response relates a historical fact that is all the more relevant to current events, as the tableau refers to President Obama's visit to Aung San Suu Kyi in November 2012. It was to support the country's long road to democracy... a strong message that the current Burmese authorities did not want to let go. As a result, the painting could not pass the customs censorship and remained in Burma... We do not despair to see the painting one day present in the gallery as a symbol of our support for art in general and especially for Burmese artists. Bravo in any case to the artist who responded present through two paintings in the exhibition, this first remained in Rangoon, and the second that you can discover on the walls of the gallery.
Data sheet
Type of product

Art - Paintings and Drawings

Gift Ideas

Artwork
No customer reviews for the moment.