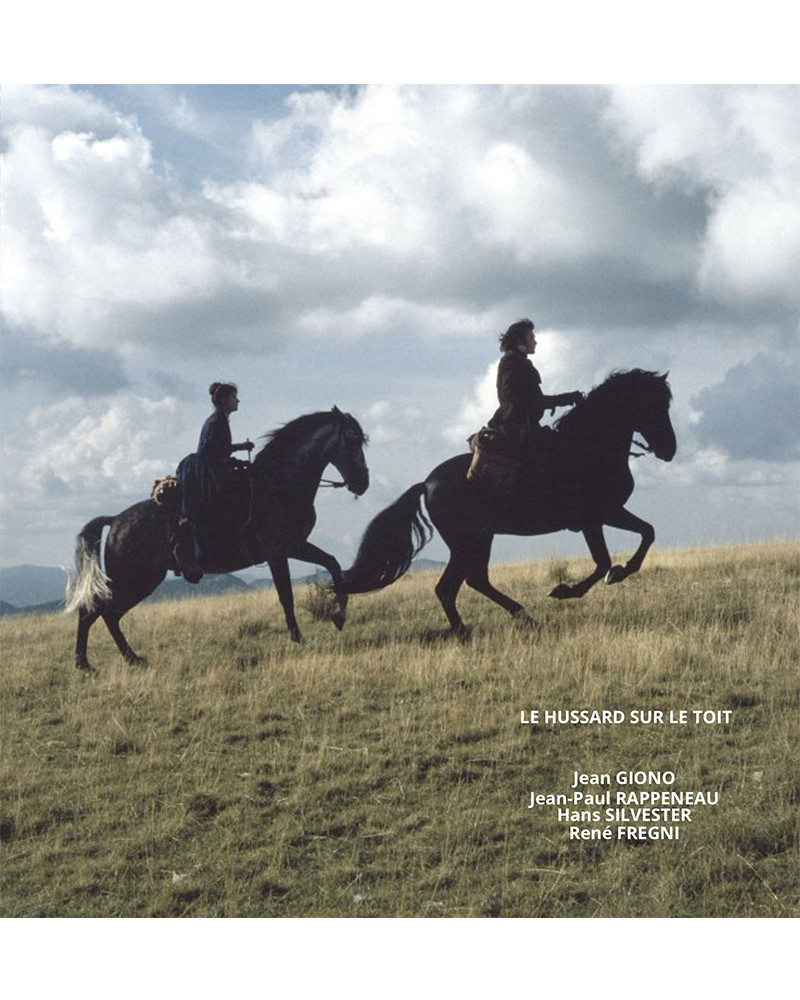  
Hans Silvester - The hussar on the roof, book
Artist's album book
Presented in a box and signed by Hans Silvester. Format 30x30 cm
All 66 photos printed on Fuji Crystal Archive photo paper. Thick cardboard pages.
Photographs and texts by Hans Silvester. Copyright 2022. Editions Le Parrotier.
"The Hussar on the Roof" is an album book entirely designed by the photographer Hans Silvester, who took part in the shooting of the eponymous film.
Jean-Paul Rappeneau's film "Le hussard sur le toit", adapted from Jean Giono's 1995 literary masterpiece, was scrutinised by Hans Silvester's camera. The story is about a cholera epidemic that ravaged Provence around 1830 and the revolutionary activities of the Piedmontese carbonari. Initially an adventure novel, Angelo Pardi, a young colonel of the hussars exiled in France, is charged with a mysterious mission: to find his brother in law who lives in Manosque. But cholera is rampant, the roads are blocked, the towns are barricaded and travellers are quarantined. Angelo is suspected of having poisoned the fountains... he then takes refuge on the roofs of Manosque, where he observes the funereal agitations of the humans and contemplates the splendour of the landscapes. During an expedition, he meets a surprising young woman. The two of them will travel together and experience love and renunciation.
Each photograph has been carefully selected by the artist, and each page is printed in photo quality to further enhance them. The limited edition "The Hussar on the Roof" is the 8th part of the collection of Hans Silvester's greatest hits.
The photos can be printed individually in a limited edition, numbered and signed by the artist in different formats. Contact Frédéric Dol: +33 6 87 32 58 68 
Data sheet
Type of product

Art Books

Gift Ideas

Beautiful Books
No customer reviews for the moment.