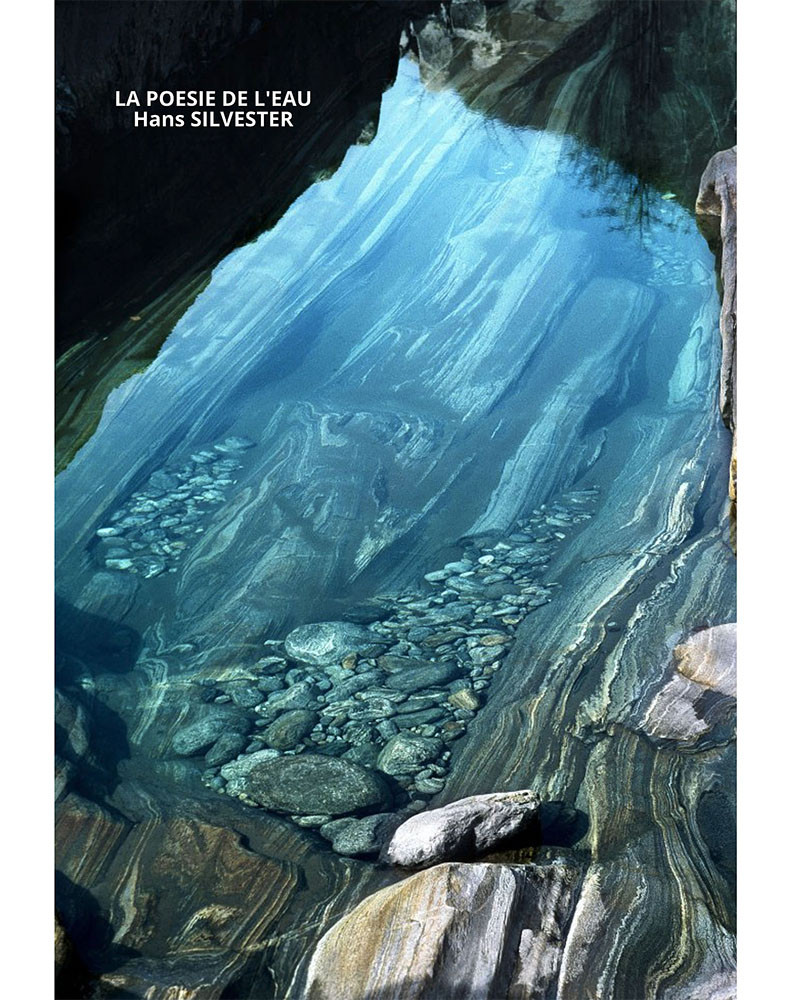  
Hans Silvester - The poetry of water, book
Artist's album
Presented in a box and signed by Hans Silvester. Format 30x30 cm.
69 Photos printed on Crystal Archive photo paper. Thick cardboard pages.
Photographs and texts by Hans Silvester. Copyright 2022. Le Parrotier Edition. 
"Water" is an album book entirely designed by the great photojournalist Hans Silvester, from which he has carefully selected each shot.
Water is an elusive element that Hans Silvester has tried to capture. In order not to escape from the lens, water has to be mixed with light with contrasts but also with matter. The meeting between the liquid and the mineral is based on subtle plays of densities. With water, everything is a question of nuance: we are quickly disoriented and confused. Is it a microscopic plane or a telescopic vision? What is certain is that Hans Silvester is having fun between abstraction and surrealism. In this collector's album book, he captures the beauty of this elusive element and we lose ourselves in it with delight.
The photos can be printed individually in limited edition, numbered and signed by the artist in different formats. Contact Frédéric Dol : +33 6 87 32 58 68 
Data sheet
Type of product

Art Books

Gift Ideas

Beautiful Books
No customer reviews for the moment.