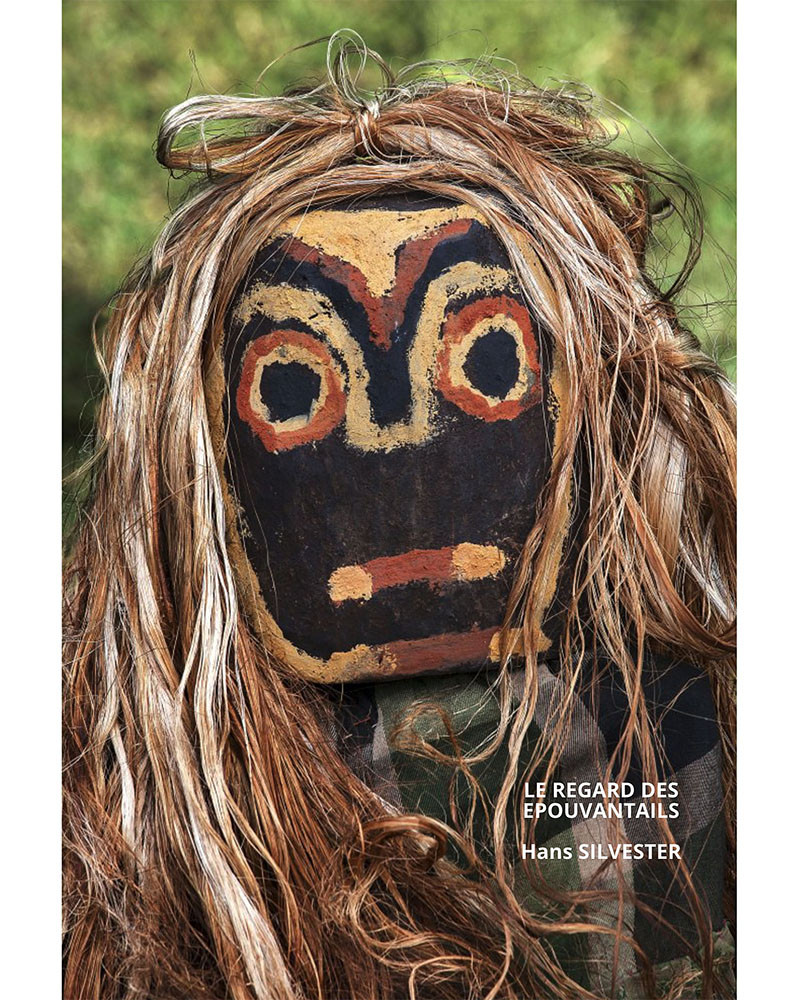  
Hans Silvester - The look of the scarecrows, book
Artist's album book
Presented in a box and signed by Hans Silvester. Format 30x30 cm.
69 Photos printed on Fuji Crystal Archive photo paper. Thick cardboard pages.
Photographs and texts by Hans Silvester. Copyright 2022. Le Parrotier Edition. 
"The look of the scarecrows" is an artist album book entirely conceived by the photographer reporter Hans Silvester from whom he has meticulously selected each of the photos. 
In this book, he collects the most beautiful pictures of scarecrows that he has seen around the world. Beyond the fabrications made to frighten birds and repel pests, the photographer offers us a more tender vision of the thing: his eye takes us further than the primary function of the object, and reveals true artistic creations, ingenious totems, made of odds and ends that assemble these funny characters. No one is fooled, the animals quickly understand that it is a human postiche and that they are innocent. But the installation of the scarecrow, like a symbol, embodies the hope of a good harvest. Here, Hans Silvester brings out the pleasure of the creation of these strange creatures, often in Ethiopia within the Benchs, who knew how to sublimate these paper monsters, with delicacy and singularity. 
Each of the photographs has been carefully selected by Hans Silvester and each page is printed in photo quality to enhance the images. In a limited edition, "The look of the scarecrows" is the 4th book of the collection after "Cats in the sun",  Pétanque, Provençal game" and " In nature with nature". 
The photos can be printed individually in limited edition, numbered and signed by the artist in different formats. Please contact Frédéric Dol : +33 6 87 32 58 68
Data sheet
Type of product

Art Books

Gift Ideas

Beautiful Books
No customer reviews for the moment.