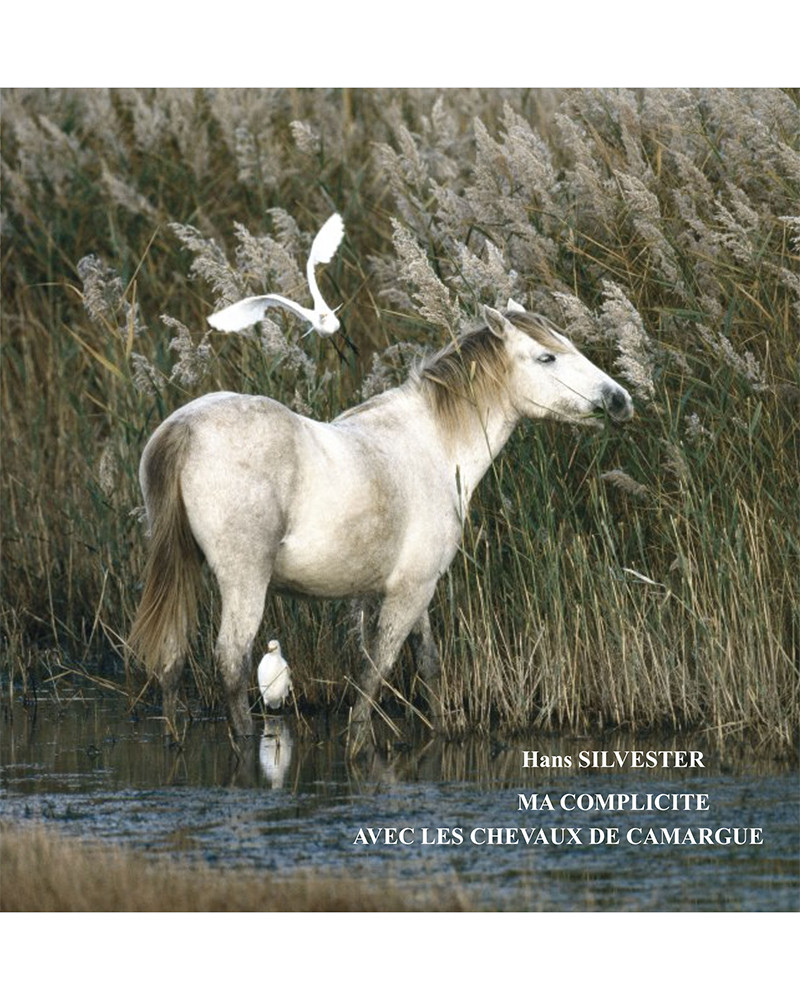  
Hans Silvester - My complicity with the horses of the Camargue, book
Artist's album book
Presented in a box and signed by Hans Silvester. Format 30x30 cm
All 73 photos printed on Fuji Crystal Archive photo paper. Thick cardboard pages.
Photographs by Hans Silvester, text by Thierry Maindrault. Copyright 2022. Editions Le Parrotier.
"My complicity with the horses of the Camargue" is a book album entirely designed by the photographer Hans Silvester, from which he has carefully selected each photo.
Photographer Hans Silvester takes us to the heart of a wild Camargue. Through patience, observation and looks, he was able to gain the acceptance of wild horses. Being welcomed into the heart of Camargue by two "gardians", into a farm house called Manade, Hans settled down to "take time" to start his work. It took a fortnight to get these animals used to his presence, because although robust and powerful, they are above all animals of flight. The hours passed and they gradually got closer and closer until the day when the mares no longer raised their heads or even their ears: Hans Silvester was part of their lives, the reportage could begin. Each of these 73 images is a tribute to the liberty of horses without any human presence, bygone era...
This fascinating book album is a tribute to Hans Silvester's talent and to the beauty of these wild animals. The artist has managed to freeze these moments of freedom: from births to fights, from incongruous friendships to moments of tenderness. Each photograph has been carefully chosen by the artist, and each page is printed in photo quality to further enhance them. The limited edition "My complicity with the horses of the Camargue" is the wildest of Hans Silvester's greatest hits.
The photos can be individually printed in a limited edition, numbered and signed by the artist in different formats. Contact Frédéric Dol: +33 6 87 32 58 68
Data sheet
Type of product

Art Books

Gift Ideas

Beautiful Books
No customer reviews for the moment.