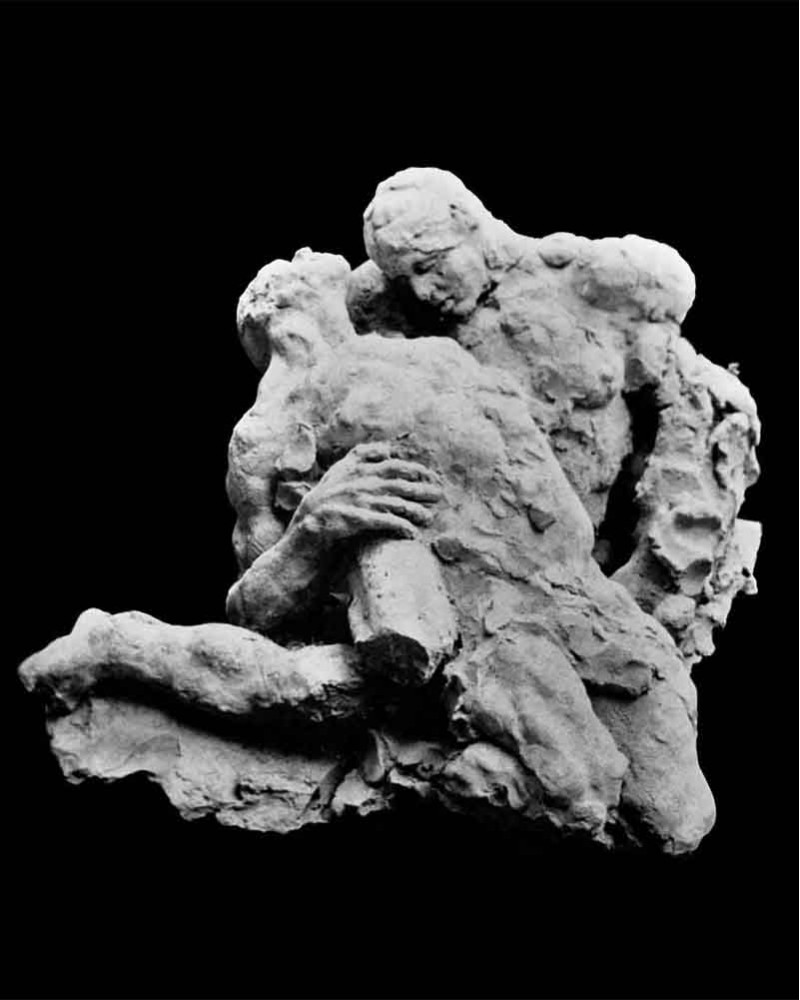  
Isabelle Ha Eav - The lovers
The lovers, lost sculpture by Camille Claudel
Bichromate gum photography
100 cm x 70 cm
SOLD
I thought about your theme «The Kiss», and I would like to propose you a bichromated gum image.  This is an image that I realized in residence at the Camille Claudel Museum, from archives of lost sculptures. The lost sculpture in question is called "The Lovers". All together, there are 3 lost sculptures by Camille Claudel.
Born in Paris, Isabelle Ha Eav is an artist of Chinese-Hispanic origin. She graduated from the National School of Photography in Arles. She currently lives in Marseille. Combining ancient photographic techniques and experiences, Isabelle's work questions the interactions of the body with spaces, whether it is a living space, a transitional space, or a non-place. In a dialectic between the visible and the non-visible, the image dialogues with its materiality through different experiences of the photographic medium. Her work was exhibited at the Yangon Photo Festival in 2020, the Tainan International foto Festival in 2019, and the rencontres de la jeune photographie internationale 2018. She was recently shortlisted for the Human Photographic Prize, the Voies off prize, the QPN Prize, Contemporary Talent Prize of the foundation F. Schneider.
Data sheet
Type of product

Art - Sculpture

Gift Ideas

Artwork
No customer reviews for the moment.