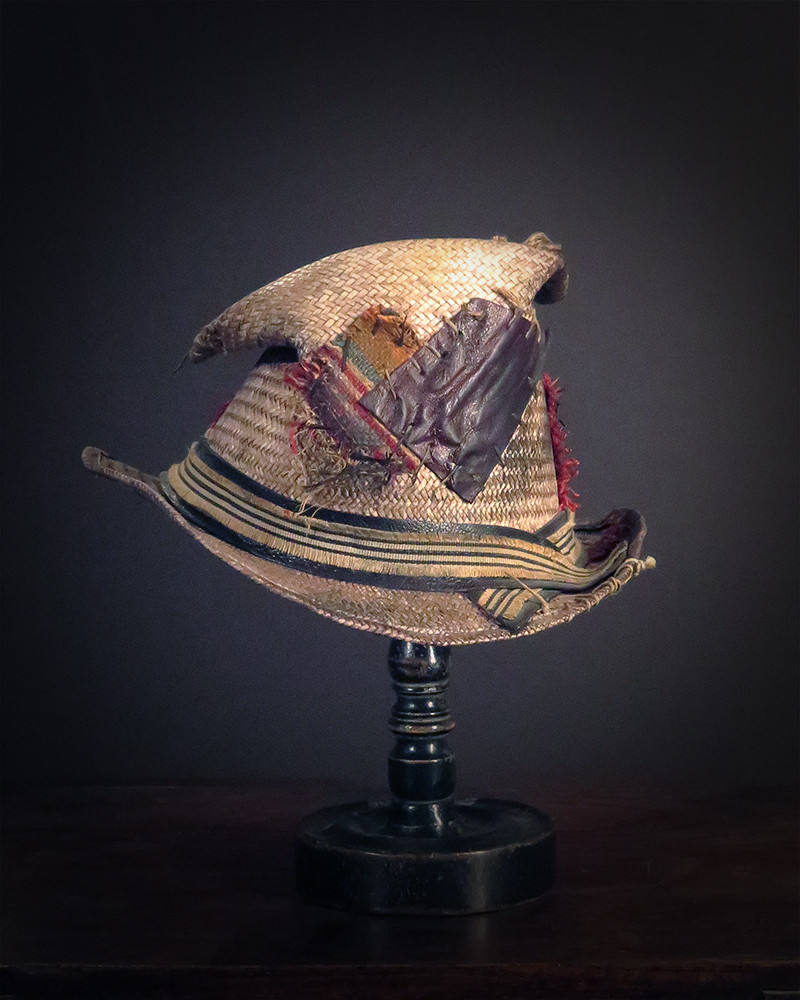  
Move - Wanderer Hat
Hat entirely hand-made by Massimiliano Amicucci, with straw. Remember Johnny Depp in "Charlie and the Chocolate Factory"? The same designer who produced his hat produced this one too.
This dented hat is surrounded by an outer ribbon and a leather edging inside. 
It is difficult to find more original to go and drink the aperitif in the village square for your next holiday in Tuscany or in Provence.
Retour De Voyage met Massimiliano Amicucci in Rome where this costume maker set up his studio. He creates beautiful hats and his inspiration seems limitless: from cowboy hats to bowler hats, to pretty bibis for chic ladies and big felt hats to face the frimas. In summer, he turns instead to straw hats and the must is the very large white straw hat with black veil.
Lovers of hats no longer know where to put their heads ...
"esto realizzato esclusivamente a mano da MOVE secondo le antiche regole artigianali, con materiali naturali al 100% tutto cio rende il capo unico"
Massimiliano Amicucci.
For any question, please contact Frédéric : +33 6 87 32 58 68
Upon order, we can make any style, any color and any size.
Data sheet
Type of product

Designers - Hats

Gift Ideas

For curious people

Gift Ideas

For Lovers
No customer reviews for the moment.