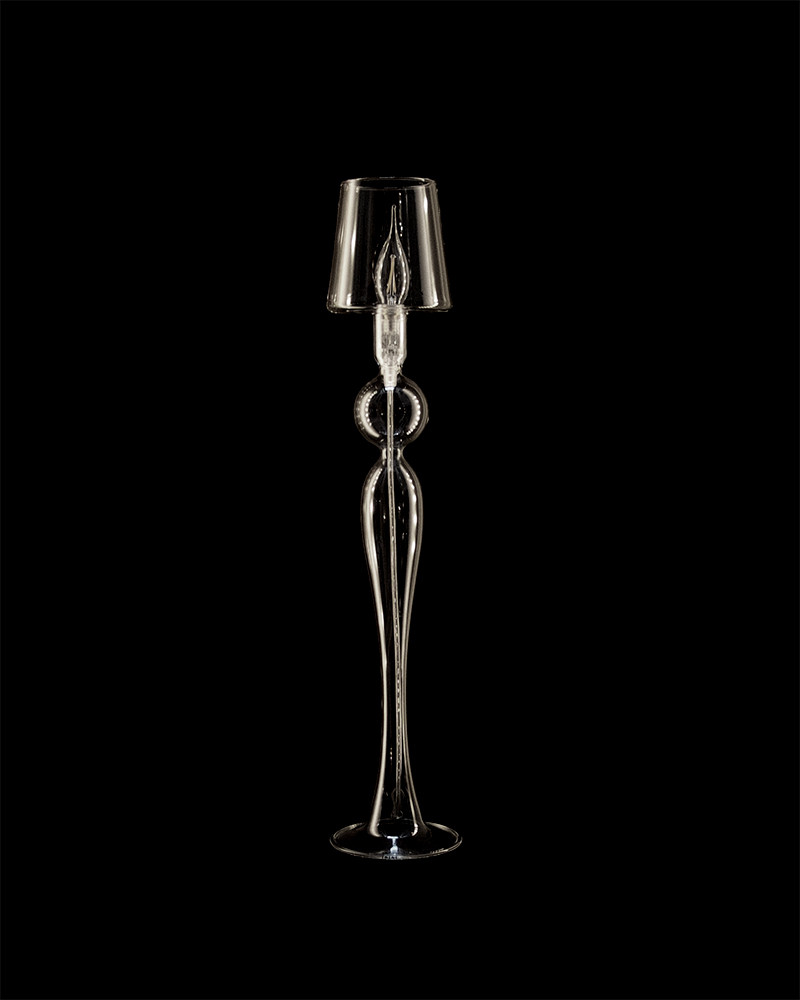  
Les Héritiers - Lamp i, blown glass
Glass lamp, blown from a simple glass tube by a master glass-maker, making each piece unique. This lamp comes in two Sizes, small or medium. Les heritiers - designers - work with creative craftsmen to produce these beautiful hand blown glass lamps, which enlighten Retour De Voyage.
Mouth blown glass lamp, smooth transparent glass
Exists in two sizes : 54 and 64 cm
How do you make a blown glass lamp?
The glass blower, or glassmaker, starts by making glass paste by bringing a mixture of sand, soda and lime to its melting point in an oven at 1,300°C. It then picks up a certain amount of the paste in the oven, using a hollow steel rod that he uses as a straw to blow through the molten glass, then stretches and shapes the material, using a torch or by hand, until it reaches the desired shape. Then he bakes this one in a special oven, before letting it cool. He can then proceed with the finishing.
The glass lamps are therefore all a little different since they are made independently of each other, with slight differences in temperature and "savoir-faire" to obtain the desired shape. This is what makes their charm ...
Data sheet
Type of product

Lighting

Type of product

Lights - Table lamps

Gift Ideas

Deco
No customer reviews for the moment.