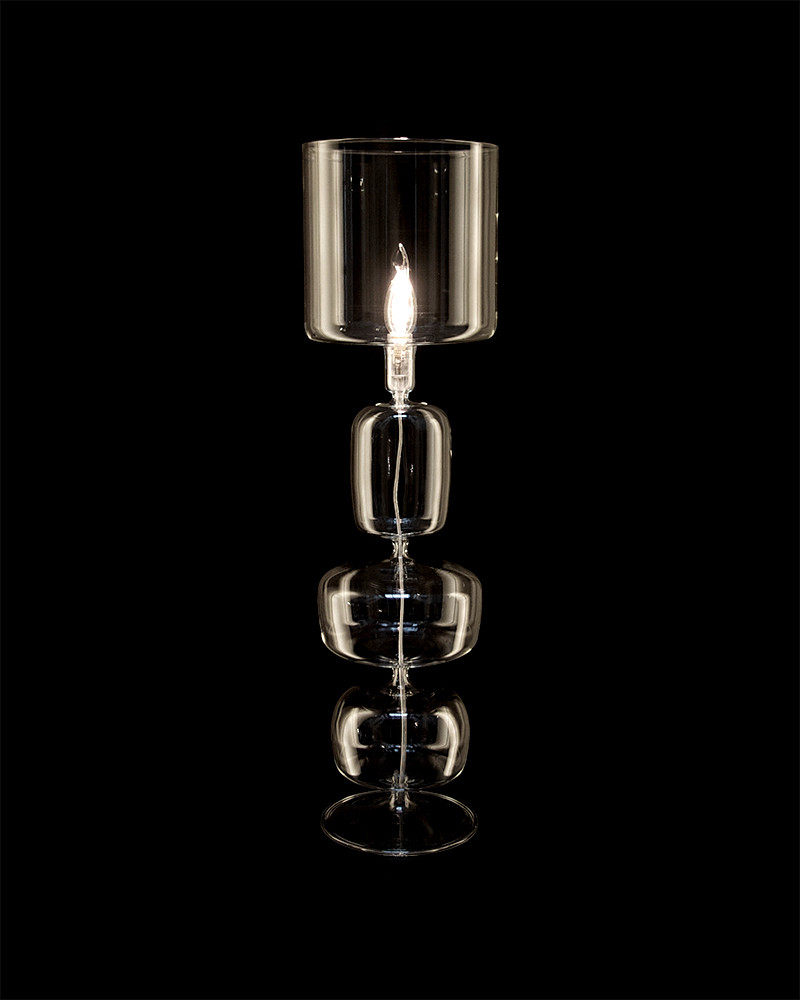  
Les Héritiers - Lamp G, blown glass
Glass lamp, blown from a simple glass tube by a master glass-maker, making each piece unique. This lamp comes in two sizes, with 2 or 3 globes, which means 60 or 73 cm high. Les Heritiers - designers - work with creative craftsmen to produce these beautiful hand blown glass lamps, which enlighten Retour De Voyage.
hand blown glass lamp
2 globes : 60 cm
3 globes : 73 cm
To truly enhance your interior, choose a glass lamp that blends with discretion (it is transparent!) with all the elements of your decoration. These two lamps are particularly elegant, perfectly cut and hand-blown by a master glassmaker. Whether it is voluminous or long, whether it features two or three globes, the glass lamp has nothing to hide! Cultivating the sense of detail, she bares the bulb and draws beautiful halos of light. Retour De Voyage has made a small exhaustive selection of these luminaires with precious looks and design. On request, they can be delivered in color : transparent gold or silver, opaline white, smoked glass or metallic glass silver, gold, copper or titanium...
Don't hesitate to ask for our catalog and visit our boutique hotel La Maison Sur La Sorgue where we have put such amazing lamps almost everywhere.
Don't forget to notify which voltage do you want.
Data sheet
Type of product

Lighting

Type of product

Lights - Table lamps

Gift Ideas

Deco
No customer reviews for the moment.