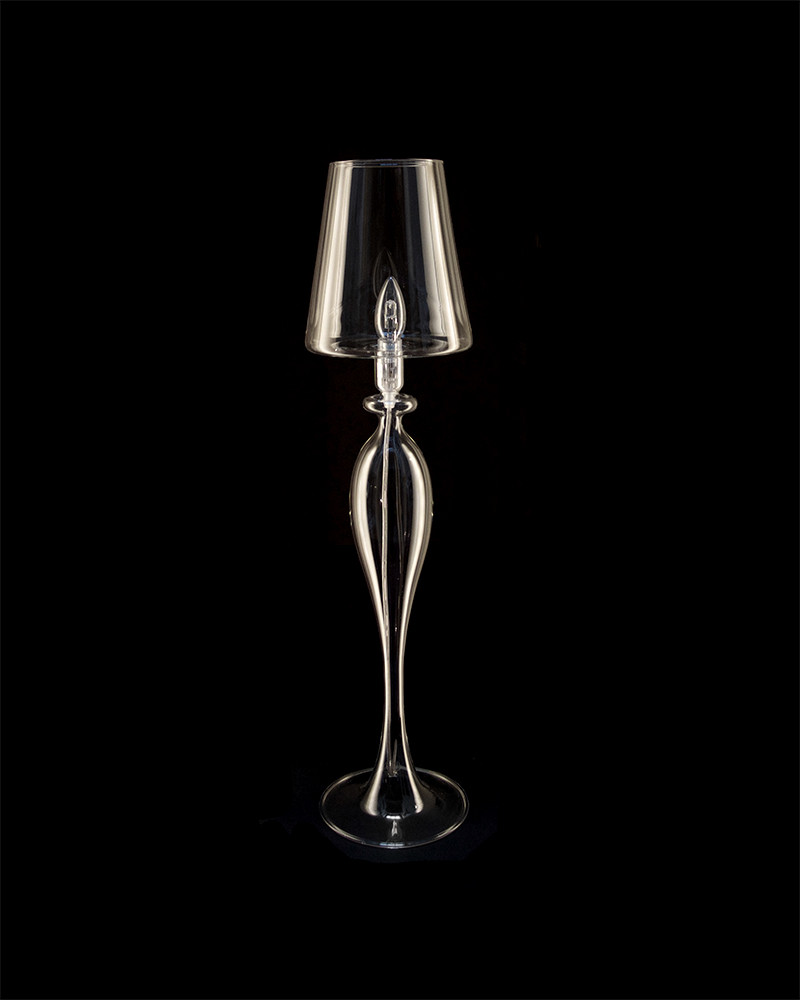  
Les Héritiers - Lamp C, blown glass
Glass lamp, blown from a simple glass tube by a master glass-maker, making each piece unique. This large lamp comes in two finishings, flat or twisted. In both cases, light halos draw soft shapes on your walls. Les heritiers - designers - work with creative craftsmen to produce these beautiful hand blown glass lamps, which enlighten Retour De Voyage.
hand blown glass lamp
Height : 73 cm
Two models : smooth or twisted
How do you make a blown glass lamp?
In a crystal factory, glass blowers have a precise role to play. Slowness does not forgive. A clumsy gesture, and everything is lost.
Using a hollow steel rod, the picker picks up a molten crystal ball in the oven, as large as an orange, and places it in a crucible.
By breathing air into the rod and then holding it prisoner, the blower inflates the crystal ball. It blows and turns the draft, until it takes its shape, either "freely" or in a wooden mould. Then the blower passes the cane to the glassmaker. This one shapes the details of the lamp, the lampshade with a perfect and regular shape, the foot with its trays and balls, using a clamp and scissors. After cooking, the lamp is set to cool...
At the end, this beautiful object is electrified.
Data sheet
Type of product

Lighting

Type of product

Lights - Table lamps

Gift Ideas

Deco
No customer reviews for the moment.