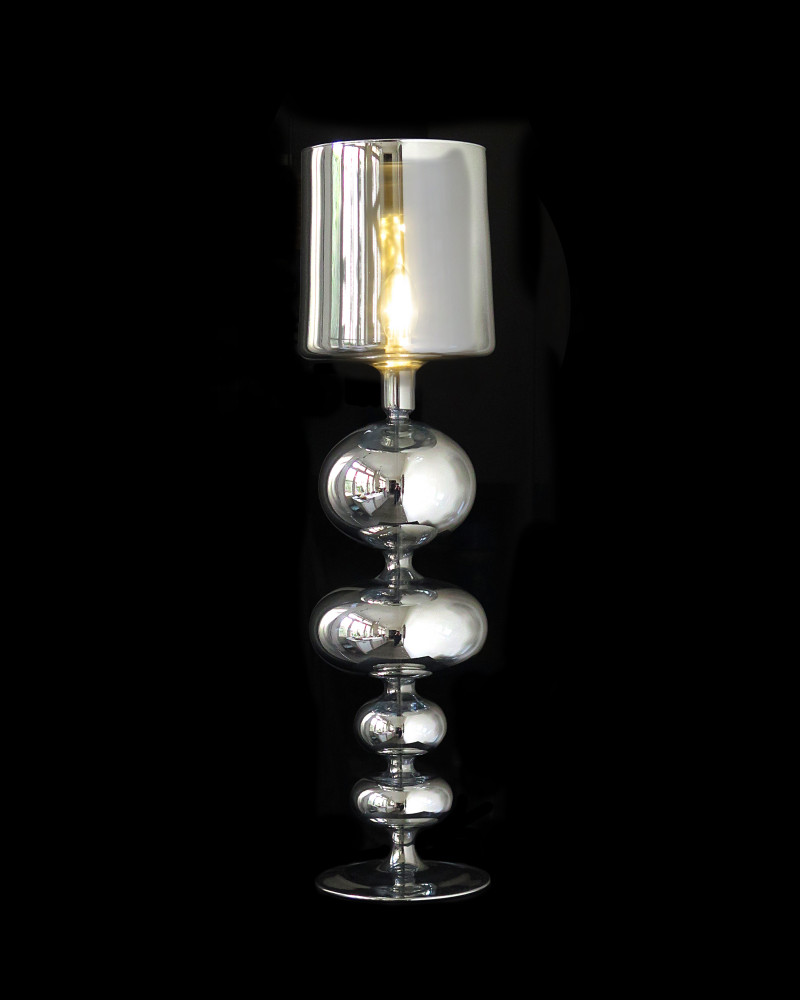  
Les Héritiers - Mercurized blown glass lamp
Table lamp in mercurized glass blown to the mouth.
Les Héritiers Creation, Retour De Voyage selection.
Height: 69 cm
Glass lamp blown to the mouth from a simple glass tube by a master glassmaker, which makes each piece unique. This lamp adapts to all interiors and brings a touch of elegance and a pleasant light. The Heirs make artisans work for all their creations that enchant the gallery Retour De Voyage.
How to maintain the tradition of glass blowers in France? 
From molten glass pulp, the glass blower is a real craftmen and artist : it gives birth to the most sumptuous objects (glasses, vases, lamps...). Its secret: a gold hand and a steel cane, all in an extremely heated environment.
The result is there: beautiful lamps, both simple and elegant, discreet and essential, traditional and very contemporary. They can be matched in different sizes and finishes, but you can also match them with other models created by Les Héritiers. 
At La Maison Sur La Sorgue, you will find them in every room and in every living room. We love their soft light, we love the glass blowers, and of course, we prefer glass to plastic !
Data sheet
Type of product

Lighting

Type of product

Lights - Table lamps

Gift Ideas

Deco
No customer reviews for the moment.