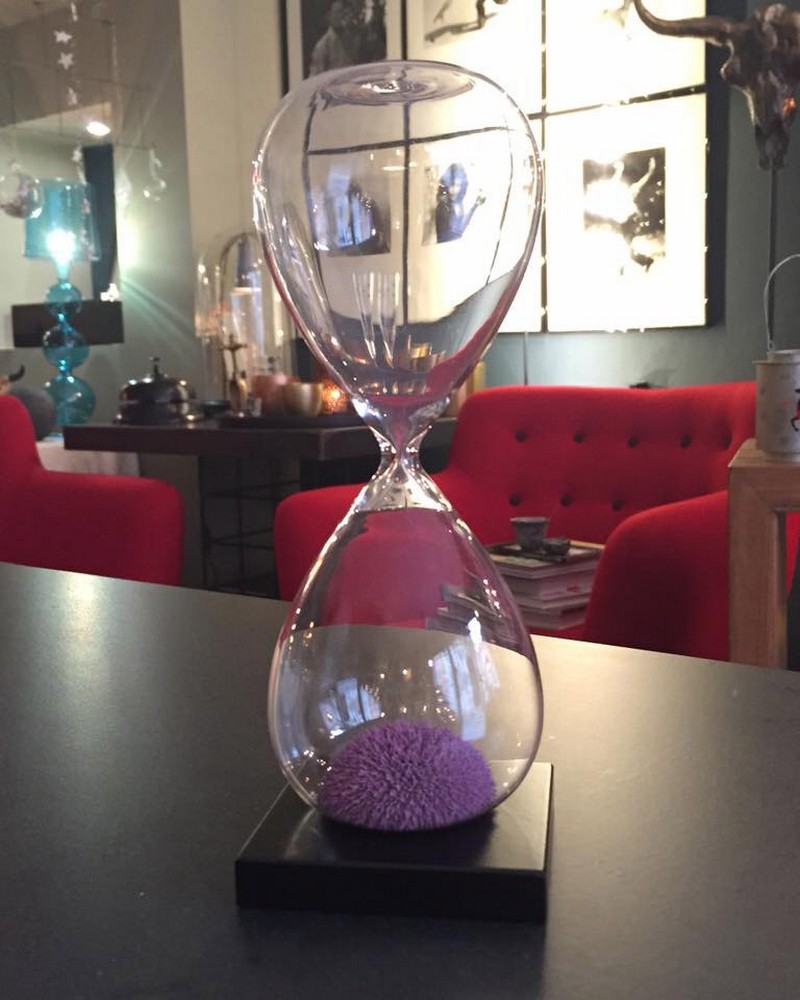  
Magnetic hourglass
Magnetic glass hourglass
Iron filings
Selection Retour De Voyage
Dimensions: 21 cm x 7.5 cm x 7.5 cm
This magnetic hourglass has something very special about it: although it has the shape of a classic hourglass, it holds surprises thanks to a physical phenomenon. The reaction between the magnetised base and the iron filings that replace the usual sand offers a fascinating spectacle. Unique, ephemeral sculptures defy gravity and mesmerise you with their sheer amazement. That's what Retour De Voyage has it in its luggage for!
When the iron powder flows along the glass, whether the hourglass is placed on your desk or on a console, it will intrigue and fascinate the eyes around it with its spectacle. It is hard not to contemplate it and resist the urge to turn it over. These small coloured stalagmites resemble a science-fiction setting, and plunge you into an almost meditative contemplation... An unusual attraction, ideal as a gift whose only risk is to become an inveterate collector.
Data sheet
Type of product

Object of curiosity

Gift Ideas

For curious people
No customer reviews for the moment.