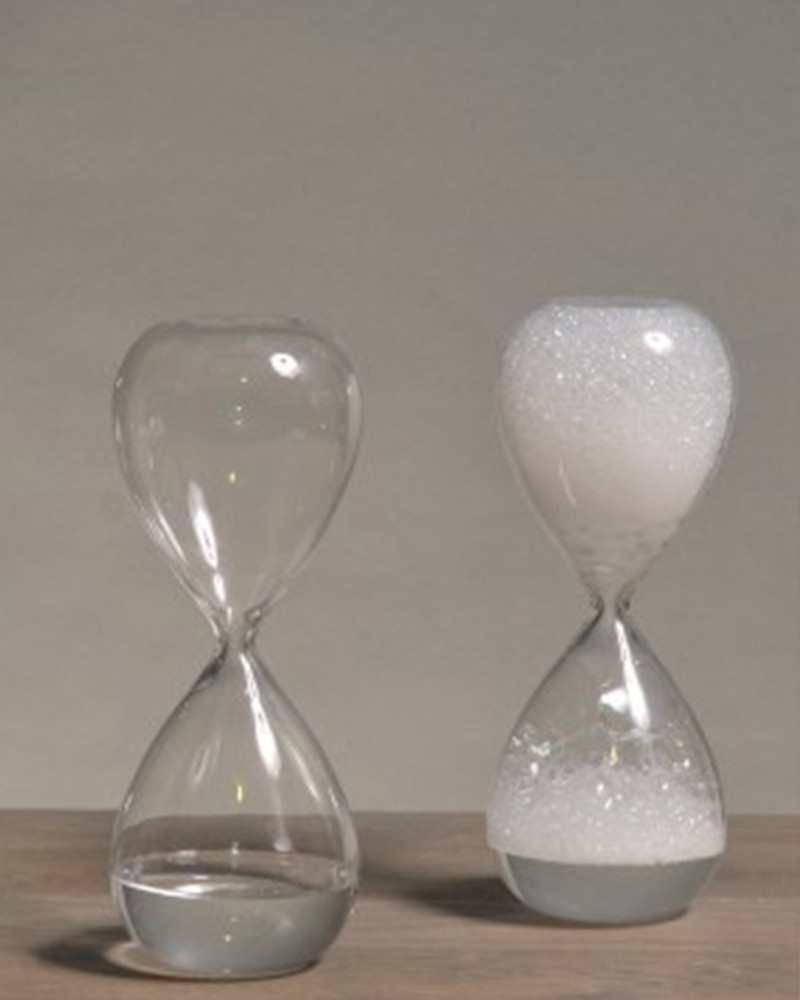  
Hourglass soap bubbles
Liquid hourglass - soap bubbles
Selection Retour De Voyage
Duration : 49 sec
Dimensions: 19cm x 7cm x 7cm
If the hourglass is first and foremost a timing tool, it is also an allegory of the passing of time, somewhat melancholic. To counter this image, Retour De Voyage suggests a revisited hourglass. Farewell to the expected and too banal sand, we suggest ... bubbles! 
More festive, more positive, this liquid hourglass with bubbles just needs to be shaken and turned to enchant you. If this one is particularly fleeting, you can use it to make soft-boiled eggs for example (who can claim to always make soft-boiled eggs?) - playful, all you have to do is turn it over 6 times and you'll become an ace at perfect cooking and you'll be able to parade like never before. The only difficulty is not to let yourself be too bewitched by the obsessive game of the hourglass. Bubbles can go to your head! 
In addition to its soothing, de-stressing side, the liquid hourglass is a design piece, and its revisited side will seal your unusual charisma that we love so much. Thank you Retour De Voyage!
Data sheet
Type of product

Object of curiosity

Gift Ideas

Deco
No customer reviews for the moment.