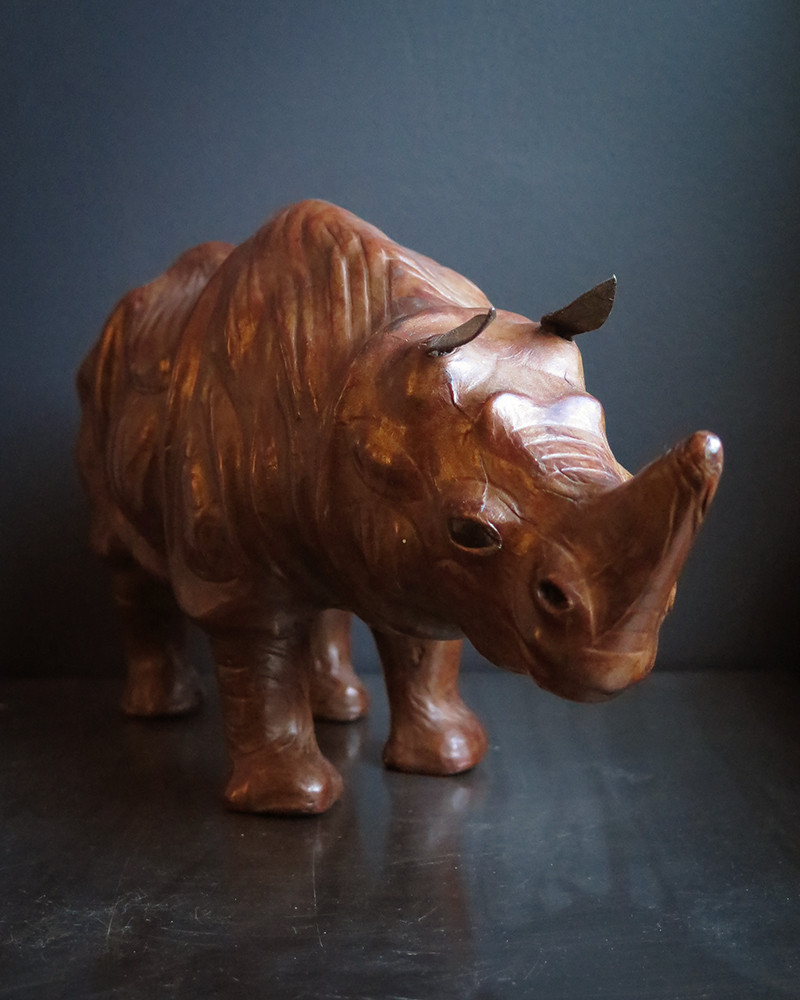  
Leather Rhino
Vintage leather rhinoceros (circa 1960s)
Carved wood and aged leather, glass eyes.
Dimensions: 18cm x 35cm x 9cm
This sculpture made of wood is entirely covered with aged leather giving it an almost living appearance. Moreover, its eyes were made with glass. Dimensions: 18cm x 35cm x 9cm
This extravagant animal has always impressed Man by its massive aspect. It must be said that it is full of paradoxes: although it often appears to be passive and master of the areas it treads, the rhinoceros is nevertheless one of the most aggressive animals known. As one of the largest land mammals, it has become an emblematic animal, symbolizing the solitary, strong, protective and wise being. Never seen in the West, this rhinoceros will reveal its most gentle aspect. It can be used as an ottoman or as a simple decoration.
Retour De Voyage has selected this vintage leather rhinoceros that will bring an original and beautiful touch to your home.
Data sheet
Type of product

Object of curiosity

Gift Ideas

For curious people
No customer reviews for the moment.