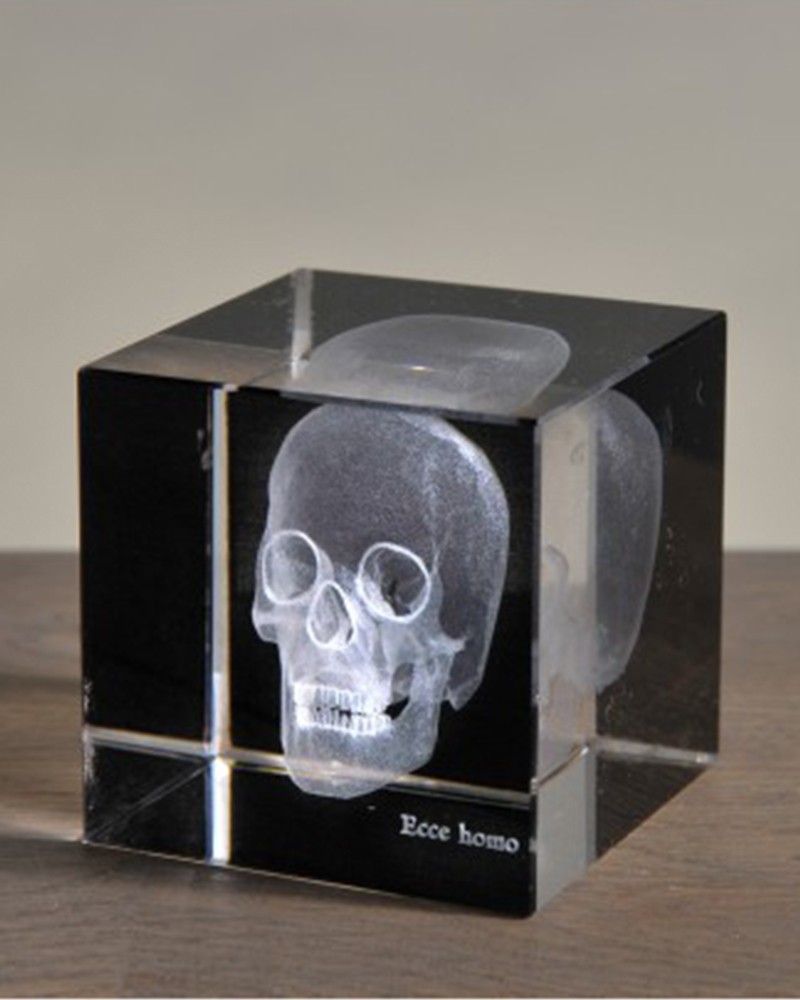  
3D skull X-ray
3D Skull in Crystal Cube
Back From Trip Selection
Small Model: 5 x 5 x 5cm
Large Model: 10 x 10 x 10cm
Retour De Voyage likes this X-ray of a human skull frozen and immortalised in a crystal cube. The X-ray or gamma-ray imaging technique is used to obtain this 3-dimensional effect. Two sizes are possible for this object, a small one and a large one, on which is engraved "Ecce homo", a Latin expression that we can translate by "here is the man". Man in his most naked attire: his skeleton. The one that constitutes us and yet does not represent us, our common base because as Claude Nougaro says: "one day, sooner or later, we are only bones". 
This small object reminds us of our universality, our insignificance in the world and our fragility. Like a vanity or a memento mori, it is a reminder of the ephemeral condition of existence. This representation of the human condition is at the origin of many artistic creations, including this skull which is a more "medical" version.
It will bring a bold, assertive touch to your interior for a design rendering with just the right amount of character!
Data sheet
Type of product

Object of curiosity
No customer reviews for the moment.