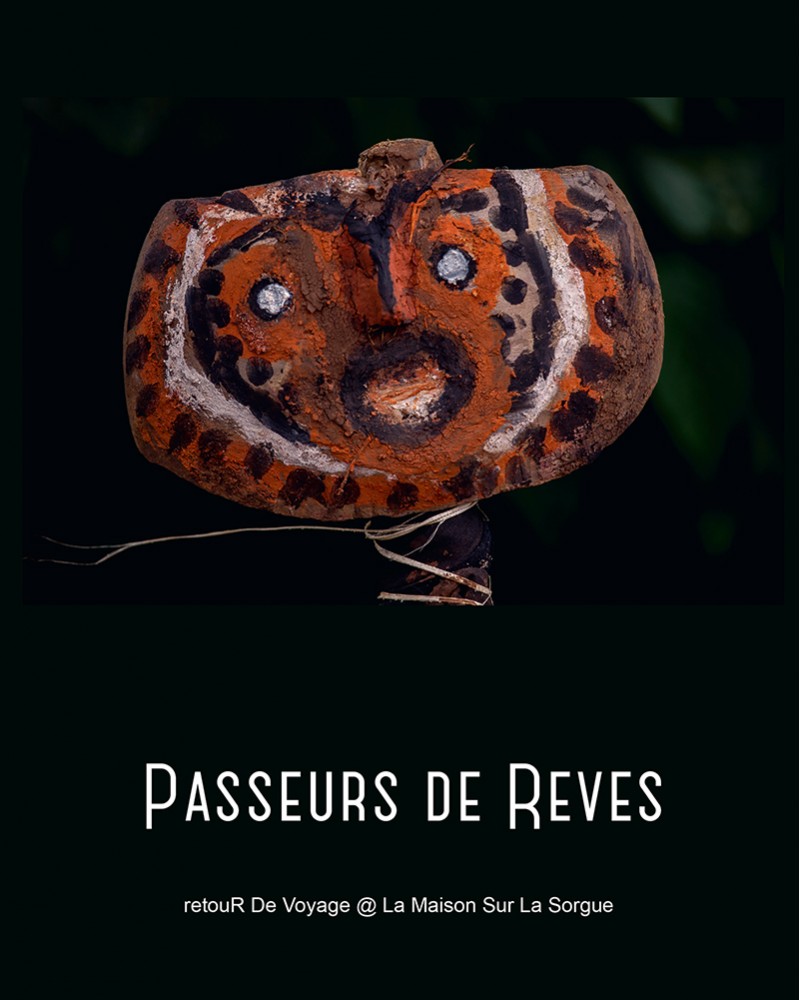  
Hans Silvester - Book Passeurs de Rêves
This book was published by La Maison Sur La Sorgue on the occasion of the exhibition "Passeurs de Rêves".
«Passeurs de Rêves» was born from the meeting at the gallery retouR De Voyage of an African art collector, Jacques Rouayroux, with a painter, Michel Loeb and a photographer, Hans Silvester.
This exhibition brought together creations that convey in a comparable way the emotions that presided over the process of the artists who conceived them. These works, coming from very distant geographical origins and cultures without real kinship, are joined by the messages they transmit to us.
The genesis of "Dream Runners" begins with a collection of small Dan masks that carry the power, evident to all initiates, to protect their possessor and to intercede on his behalf with telluric forces. They enable the one for whom they have been sculpted to communicate permanently and directly with these forces, to transmit to them his fears, his needs and his dreams.
Hans Silvester and Michel Loeb were seduced by the small Dan masks that were presented to them and they were convinced to associate their own creation with the current of energy that these masks convey.
Data sheet
Type of product

Art Books
No customer reviews for the moment.