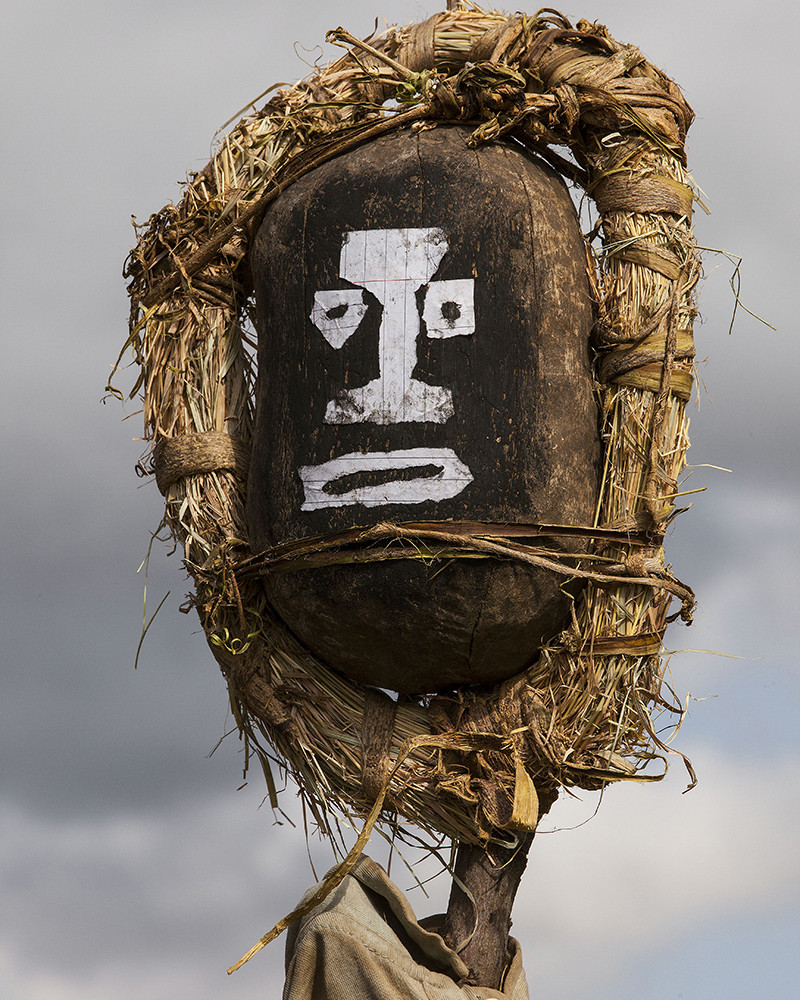  
Hans Silvester - Scarecrows, Ethiopia 03
Hans Silvester, beyond the almost encyclopaedic sum of photographs he has accumulated on the peoples of the Omo, their paintings and their body decorations, also revealed the geometric and colorful plots made by the Benchs on the walls of their houses. Today, He reveals to us , in one of his secret gardens, another manifestation of the graphic talents of the Ethiopian peoples, the scarecrows. It is the first time that he shows us these expressionist images that animate creatures of straw, clay and rags. 
Photographs signed and numbered from 1 to 10 by the artist, available in three formats :
40 x 60 cm, 60 x 90 cm, 100 x 150 cm
For further information, please contact Frédéric : +33 6 87 32 58 68
"Farmers make scarecrows because their fathers made scarecrows and they have to shape them according to an established tradition which, however, allows a total artistic spontaneity to be expressed.
Scarecrows act as messengers: farmers instruct them to tell birds to let the crops grow rather than eat them. But the message is also intended for the forces of nature who must protect the harvests of these men who show them respect and conform to the practices of their ancestors. The birds, they have understood that they are being presented with a decoy and know that they are not in great danger from the scarecrows, but do they not have to fear the divinities of nature."
Jacques Rouayroux, Passeurs de Rêves, La Maison Sur La Sorgue.
The original photographs of Hans Silvester are available at the gallery Retour De Voyage.
Data sheet
Type of product

Art - Photography

Gift Ideas

Artwork
No customer reviews for the moment.