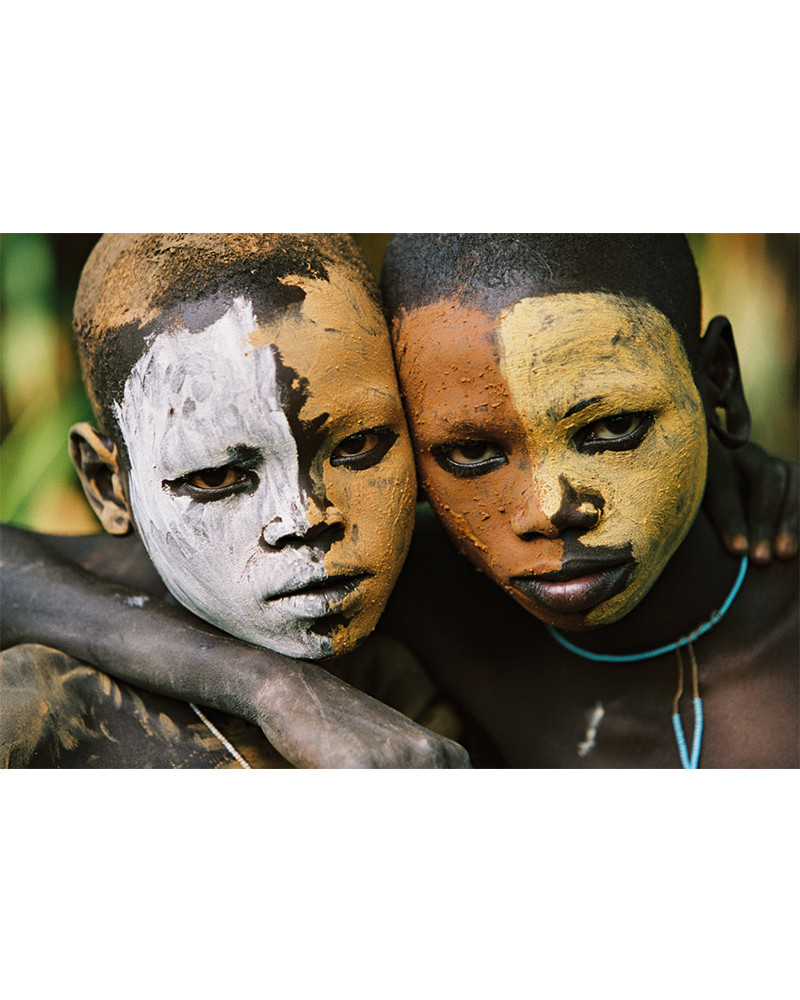  
Hans Silvester - Body paintings, Photo 11
Photograph by Hans Silvester who stayed with the Suri herders, semi-nomadic inhabitants of southern Ethiopia.
The photograph is signed and numbered from 1 to 10 by the artist.
3 formats available : 40x60 cm | 60x90 cm | 100x150 cm
For more information, please contact Frédéric at +33 6 87 32 58 68.
The image of these two boys, a composition of colours, energies and contours, is so captivating that Hans Silvester has been able to capture the trust and understanding they share. Practised in the open air, with no other mirror than the water of the river and the eyes of others, painting is sometimes a collective affair. Each one practices his art on the body of his neighbour.
The great reporter Hans Silvester discovered the Omo Valley in 2002. Initially, he went there to meet the researchers of Lucy, the oldest human being. It was with Moulou, his faithful guide, that he finally met the various local peoples. Fascinated by their way of life, he develops strong ties with the tribes. His photographs reveal the various body paintings of these peoples, attesting to the photographer's patience and the trust he was able to instil. These pictures reveal their art, their generosity and the precarious balance they maintain with nature. These numerous photographs bring us closer to these people, along the banks of the Omo.
Retour De Voyage has selected this photograph for the striking look of these two young men to which we cannot remain indifferent.
Data sheet
Type of product

Art - Photography

Gift Ideas

Artwork
No customer reviews for the moment.