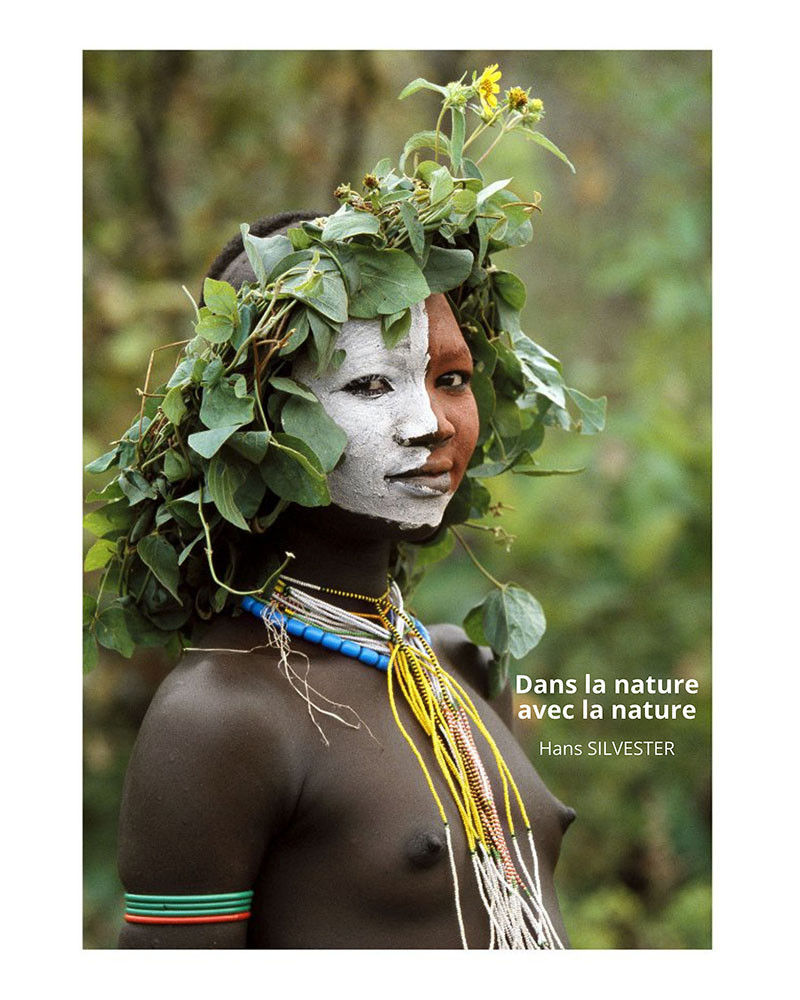  
Hans Silvester - In the Nature, with the nature, book
Artist's album book
Presented in a box and signed by Hans Silvester. Format 30x30 cm.
74 photos printed on Fuji Crystal Archive photo paper. Thick cardboard pages. Flat opening. 
Photographs and texts by Hans Silvester. Copyright 2021. Le Parrotier Edition.
"In nature with nature" is an album book entirely designed by the photographer reporter Hans Silvester, from which he has carefully selected each photo.
This magnificent collection of photos bears witness to the daily life of the Suri tribe in the Omo Valley in southern Ethiopia. Very wild at the time, Hans Silvester knew how to make himself accepted by this people. More than photos, it is a real journey that we live by proxy. These pictures of great beauty take us into the heart of the rituals of the Suris, of these men and women who paint their bodies and adorn themselves with plants: true ephemeral works of art. 
Each photograph has been carefully selected by the artist, and each page is printed in photo quality to further enhance them. In Nature with Nature" is the third part of a limited edition collection of Hans Silvester's greatest hits after "Cats in the Sun" and "Pétanque, provençal game". The book can be signed on request. 
This fascinating album book transports us as much by the talent of Hans Silvester as by the beauty of these people. 
The photos can be printed individually in limited edition, numbered and signed by the artist in different formats. Please contact Frédéric Dol : +33 6 87 32 58 68
Data sheet
Type of product

Art Books

Gift Ideas

Beautiful Books
No customer reviews for the moment.