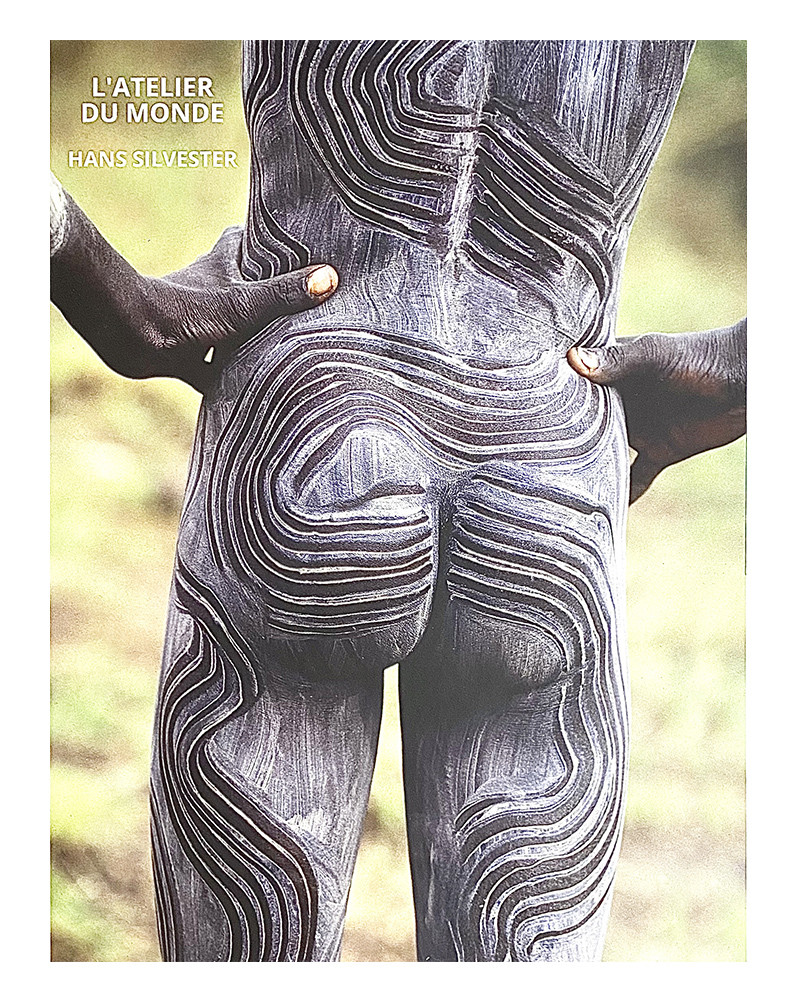  
Hans Silvester - The workshop of the world, book
Artist's album book
Presented in a box and signed by Hans Silvester. Format 30x30 cm
Print of the 67 photos on Fuji Crystal Archive photo paper. Thick cardboard pages.
Photographs and texts by Hans Silvester. Copyright 2022. Editions Le Parrotier.
"The Workshop of the World" is an album book entirely designed by photographer-reporter Hans Silvester, from which he has carefully selected each photo.
In the Omo Valley, the Surma and Mursi people create paintings on themselves with a beauty and originality envied by all fashion designers. These body paintings, inspired by nature, based on natural plant pigments, are like paintings that the greatest painters would not have denied, seducing both men and women. Hans Silvester, there too, took the time to tame, to make himself forgotten to melt into this daily life, the preparation of his works of art, these games of happiness, to share with us these unique moments and these ephemeral finery.
Each photograph has been carefully chosen by the artist, and each page is printed in photo quality to further enhance them. The limited edition "L'atelier du monde" is the 6th part of the collection of Hans Silvester's greatest hits.
The photos can be printed individually in limited edition, numbered and signed by the artist in different formats. Contact Frédéric Dol : +33 6 87 32 58 68 
Data sheet
Type of product

Art Books

Gift Ideas

Beautiful Books
No customer reviews for the moment.