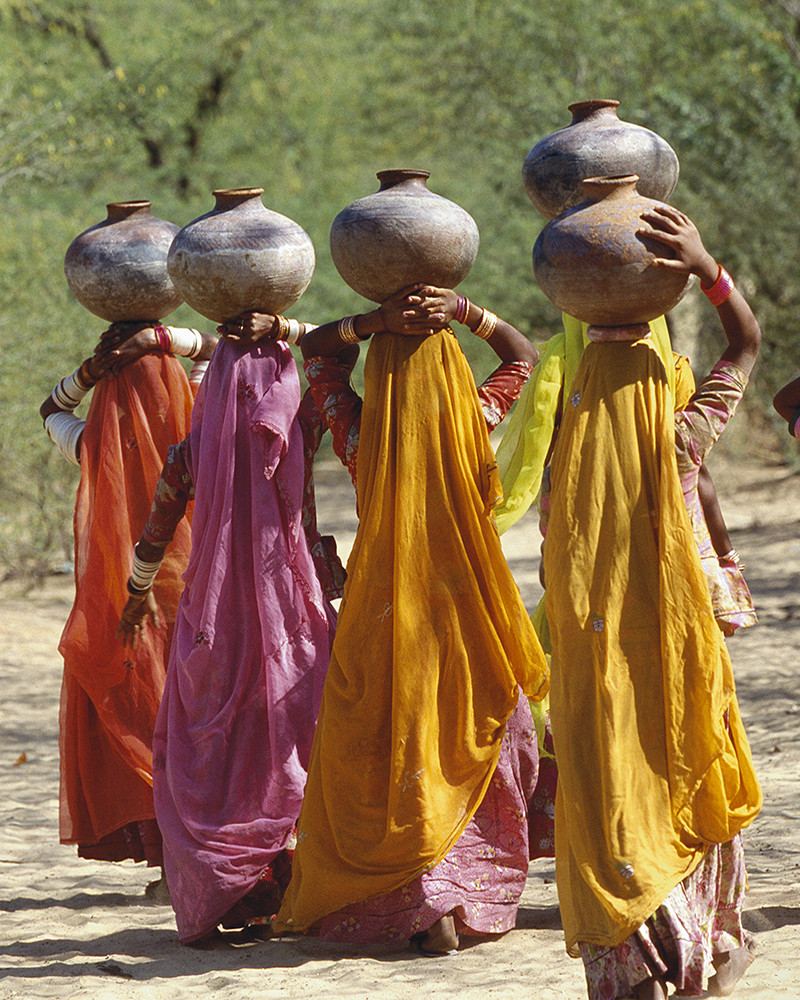  
Hans Silvester - India, photo 02
Photograph by Hans Silvester who spent several months in the Great Indian Desert, Rajasthan
Photograph signed and numbered from 1 to 10 by the artist
3 formats available : 40x60 cm | 60x90 cm | 100x150 cm
For more information, contact Frédéric at +33 6 87 32 58 68
Water dictates the rhythm of the day. The women walk several kilometers to reach the wells, reservoirs of the vital liquid. Draped in colors, they illuminate the desert as they pass. With the same bearing, harmony reigns among the water carriers.
The first time Hans Silvester went to India, it was not a complete success. Attacked by the misery, the overcrowded and grey cities, he swore he would never return. In the mid-1970s, he broke his promise and discovered the Thar Desert in Rajasthan. He went there about ten times in 3 years to better understand this modest people. It is thanks to his empathy, his patience and his emotional intelligence that he gained the trust of these "princesses of the desert" and was able to tame the light of this country.
Retour De Voyage has selected this remarkable photograph by its colors and the sorority that emanates from it.  
Data sheet
Type of product

Art - Photography

Gift Ideas

For curious people

Gift Ideas

For Travellers

Gift Ideas

Artwork
No customer reviews for the moment.