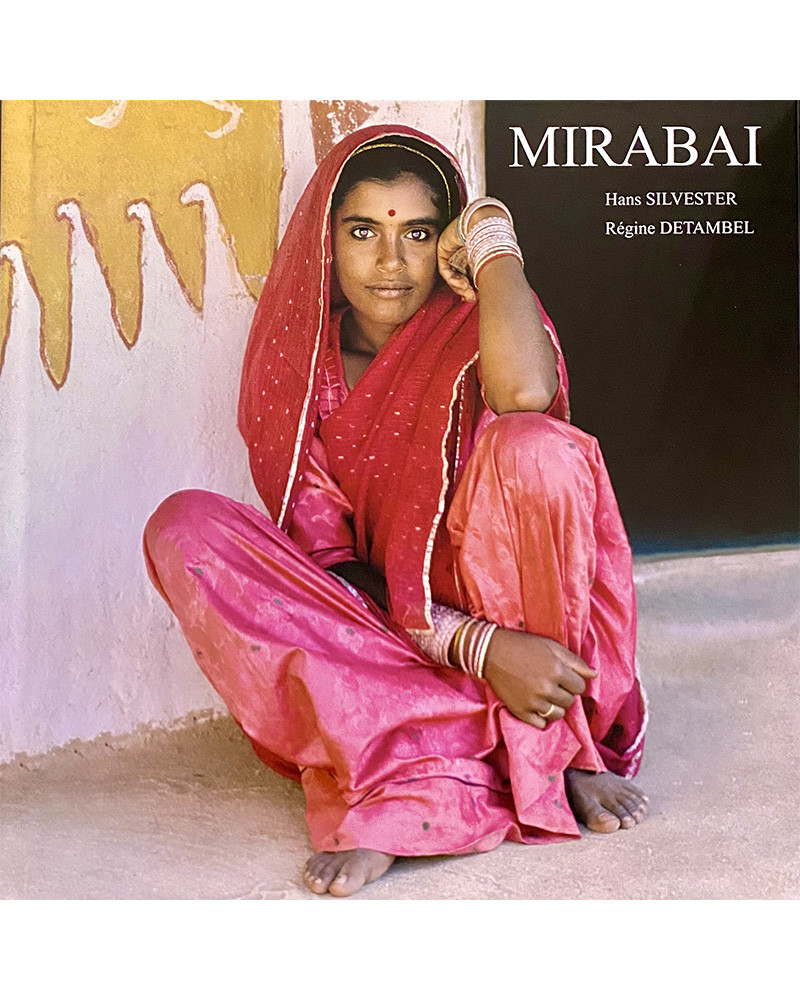  
Hans Silvester - Mirabai, Album
These original edition of Mirabaï contains 70 photographs by Hans Silvester developed on Fuji photo paper, accompanied by a preface by Régine Detambel.
Renard Pâle Editions and Editions du Parrotier, © 2023.
«Mirabaï» is an album entirely designed by the great photographer reporter Hans Silvester who carefully selected each shot.
The series of photographs by Hans Silvester taken in the 2000s in Rajasthan, entitled Mirabaï's Daughters, takes us in the magic of the colors and traditions worn by these women in the northwest of India. Evocative title for this series inspired by the poems of Mirabaï who lived in the 16th century and whose magic remains very popular in India. This series of colourful photos shows once again all the art of Hans Silvester and his ability to spontaneously grasp, for a moment, an expression, a situation that speaks volumes about the lives of these people. So many images with strong aesthetic, sensual beauty of a deep India, perfectly reflecting the colors of Rajasthan and the Thar desert, west of Jaisalmer. In this collection album, he captures the beauty of this elusive element and we get lost with delight.
The photos can be individually printed in limited edition, numbered and signed by the artist in different formats. Consult Frédéric Dol: +33 6 87 32 58 68 
Data sheet
Type of product

Art Books

Gift Ideas

Beautiful Books
No customer reviews for the moment.