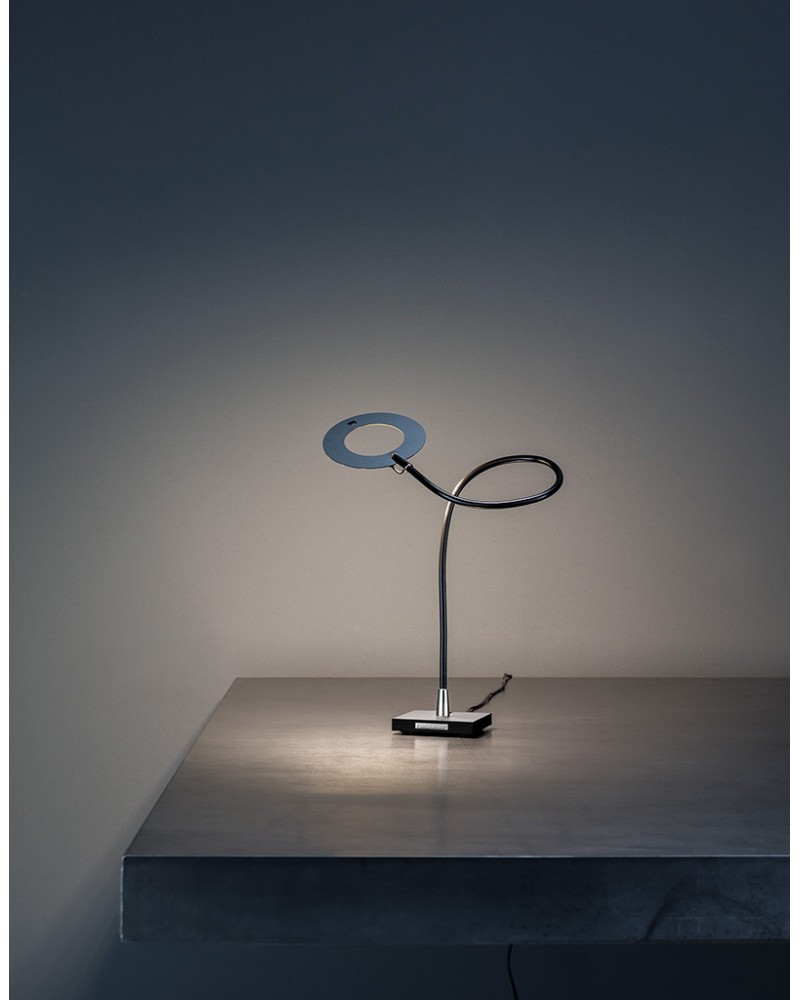  
Catellani & Smith - Table Lamp Giulietta
"I wanted to create a lamp that bore the name of my daughter Giulia.
It therefore had to be elegant, simple, discreet and gentle. This is why it took shape this way…"

Enzo Catellani


FREE DELIVERY TO FRANCE
table lamp combining aesthetics, originality and elegance, the Giulietta lamp is a must in the range of the collection of Enzo Cattellani. Its semi-rigid structure allows you to perfectly direct the light beam on your work or on your book. It lights up by means of a sensor and it is therefore by passing the finger that we turn the lamp on or off, and it is also in this way that we adjust the intensity. (3 different intensities). base and metal structure extended by a black semi-rigid rod.
LED: 1x2.8W 110-240V Dimensions: base 7 × 7 cm, H 35 cm variable, variable depth 15 cm, circle Ø 9 cm, flexible rod 50 cm,
cable 150 cm adaptable plug with USB cluef to be able to connect it directly to a computer or to an independent battery. also exists in wall lamp
ideal too as bedroom lights to read before sleeping
Data sheet
Type of product

Lighting

Type of product

Lights - Table lamps
lampe avec ou sans fil ?
j'avais déjà cette lampe sur ma table de nuit, elle existe maintenant sans fil, et je vais pouvoir l'utiliser sur mon balcon, avec ces très chaudes soirées d'été !