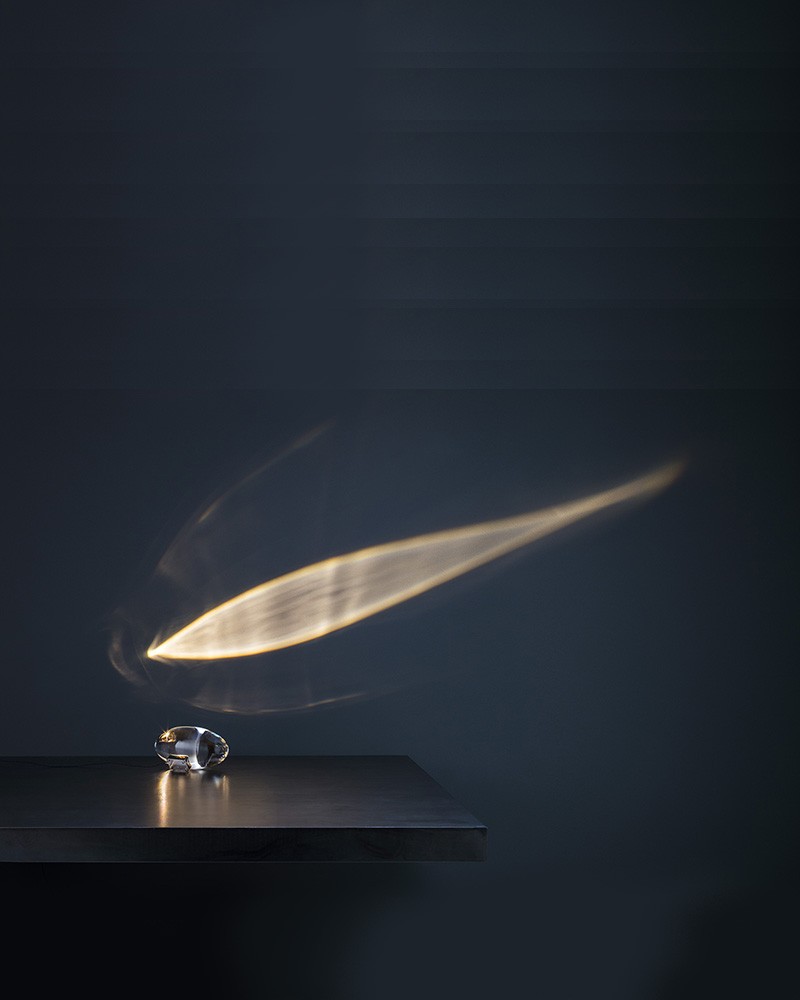  
Catellani & Smith - Altman crystal glass lamp
Atman was Enzo Catellani's first experiment with a LED light source, an idea that came to him by chance, or perhaps by magic. It all began with a trip to India, where he came into contact with the intensity of a culture that combines silence and chaos, spirituality and misery. Here Enzo Catellani discovered holy oval stones and decided to recreate the same shape using glass. The name 'Atman' comes from a Sanskrit word meaning "soul".
FREE DELIVERY TO FRANCE
This unique Altman lamp is a perfectly shaped crystal object, the light which escapes from this LED through this "oval" intrigues and fascinates the observer who discovers it for the first time. When the light is projected on the wall or on an object, it is all the delicacy of this creation that make it a unique object. Soon, you will not be able to do without it ... This beam represents a point of light, a delicate atmosphere which reminds you of its originality and will enhance your interior with its luminous elegance. nickel-plated base, it is with a finger pressure on the power wire that the intensity is adjusted in three positions.
Interchangeable LED, 1X1 W, 100 lumen, delivered in a wooden box, ideal for sending remotely. available either in 110v or 240v 
length 16 cm by a height of 8 cm.
Data sheet
Type of product

Lighting

Type of product

Lights - Table lamps

Gift Ideas

Deco
No customer reviews for the moment.