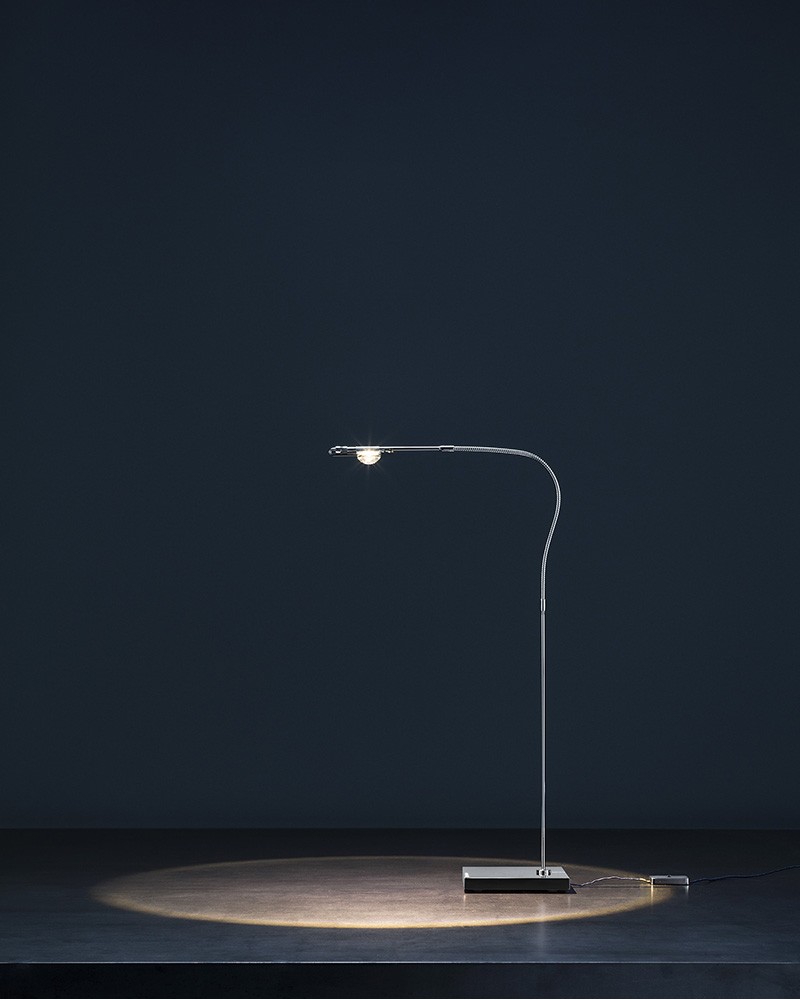  
Catellani & Smith - Lampe de table, Miss Stick, WaWa
"I was at the Frankfurt Trade Fair, presenting my new collection developed using LED circuits. I saw a Japanese lady pointing at my lamps and repeatedly saying "wa wa". I went towards her and when I curiously asked her the reason, she told me "wa" meant "perfect". I was touched and thanked her; I looked at the lamp, which was still nameless, and decided to call it "Wa Wa".

Enzo Catellani

FREE DELIVERY TO FRANCE
A perfect lamp for luminous intimacy ... a book to browse in the semi dark, with just a light beam directed at the letters, a score to decipher ... an object to highlight ... the miss stick lamp brings a flexibility of use combined with an elegance of manufacture which make this lamp one of our favorites of the collection of Catellani & Smith. Its adjustable stem allows a perfectly targeted use of light. Without a doubt, this is another success of the Catellani collection, bravo Enzo! 1 LED 2.8W, 283 lumen, base and switch in Nickel, interchangeable LED, if necessary despite an exemplary LED lifespan. like all Catelllani lamps, the Miss Stick lamp is a perfect success and will find its unconditional lovers.
Miss Stick for ever, we love! such a great exprience in your place to have by your side
Data sheet
Type of product

Lights - Table lamps

Type of product

Lighting
No customer reviews for the moment.