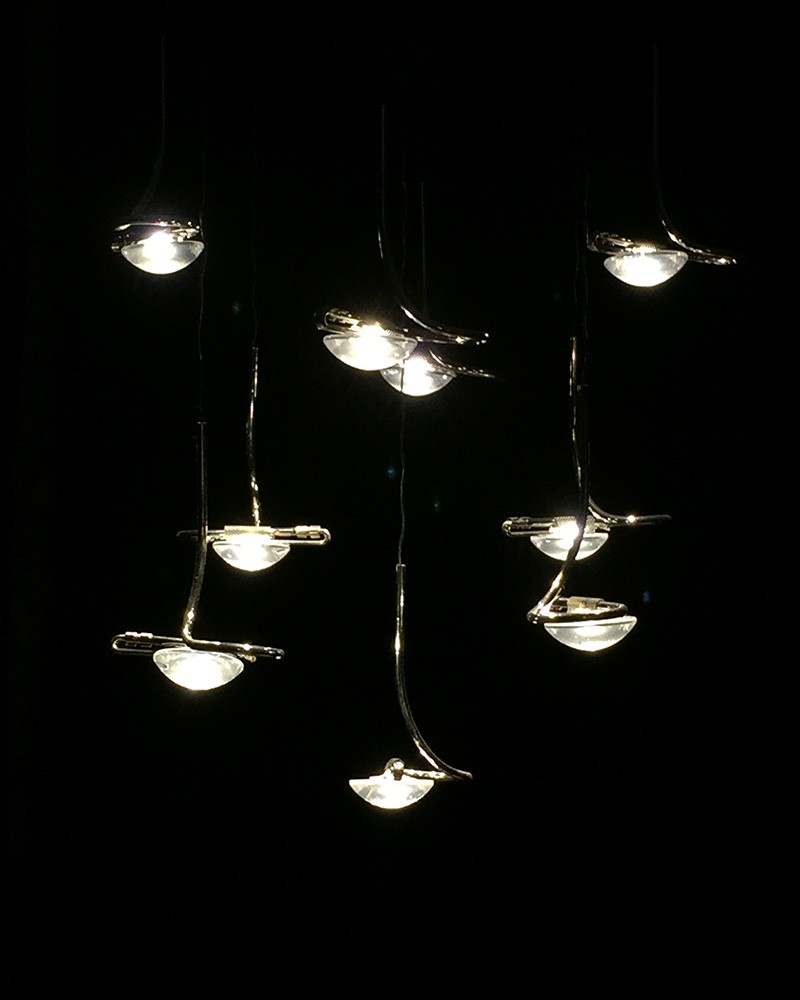  
Catellani & Smith - Drops Suspension Jackie O
This glass drops suspension by Enzo Catellani is fascinating by the concentric shadows that it projects on the surfaces arranged below.
You can choose your suspension with 6, 9, 12, 15, 20 or 24 drops, grouped or arranged lengthwise over a long dining table, for example. The height can be variable, the bubs are LEDs.
Price is given for 9 drops.
On-demand quotation for interior decoration sites : +33 6 87 32 58 68
FREE DELIVERY TO FRANCE
a perfect light directed from top to bottom. The lamp creates a real halo of light, suitable for recreating an intimacy, on a dining room table for example. Also ideal for lighting a counter or a pedestal table. Different shapes adapt perfectly to the desired use: on a counter a rectangular base to hang from the ceiling will diffuse the halo of light on this counter while a square base allows a concentric diffusion on a dining table. eat for example. The length of the threads being defined when ordering, the height of the drops should be measured. The lamp provides a clear light of great elegance. These drops are as if suspended in the air ... and allow you to watch the suspension without being dazzled. Flexibility in its design to best adapt to your constraints.
Data sheet
Type of product

Lighting

Type of product

Lights - Pending lamps
No customer reviews for the moment.