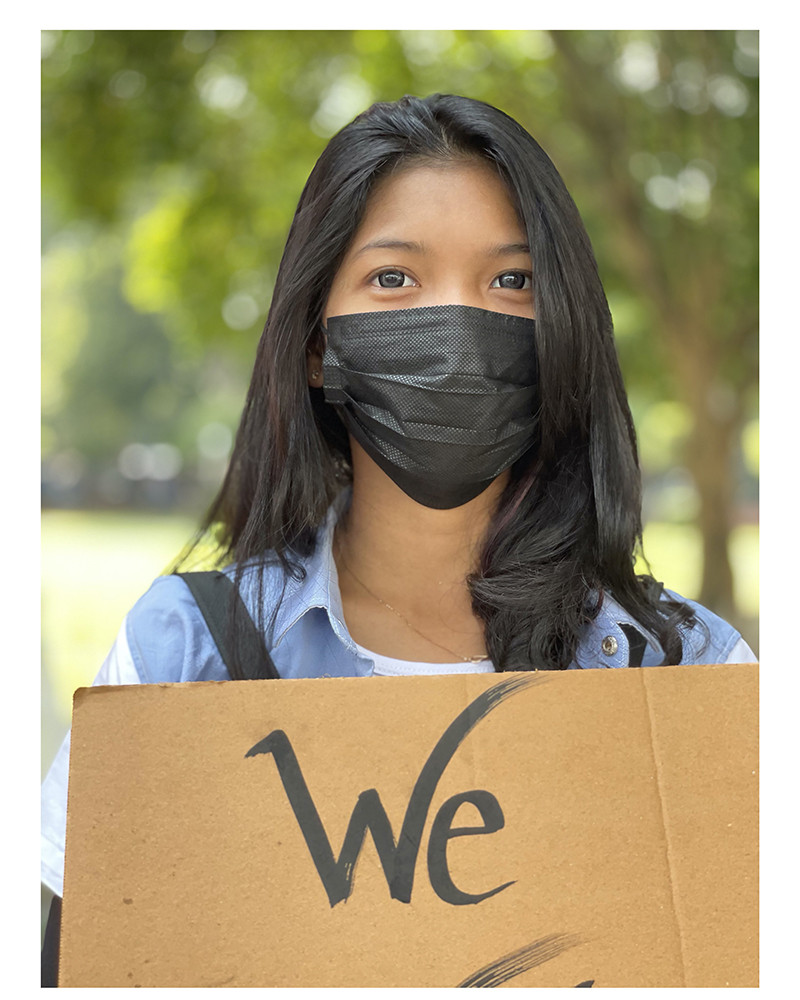  
Myanmar - She is a Hero 02
Dimension 30x40 cm
Front Lines of Protesters.
This photo is part of a photographic series taken by women, of Myanmar women on the front lines and on barricades protesting the February 1, 2021 coup. The photographers's names have been hidden, for their safety. All the sums collected by the sale of these photos will be donated to the photographers of Myanmar, covering the coup.
Retour De Voyage will donate the cost of editing and shipping.
Women on the front line of protesters.
On 1 February 2021, Myanmar Military took power through a coup d'état, deposing democratically elected members of the country's ruling party, the National League for Democracy. The current uprising is not only about Aung San Suu Kyi and the NLD. Since the country opened up to the outside world in 2011-2012, people of all ages have become used to an unprecedented level of free expression.
In the magnificent gaze of this young girl, we perceive determination and courage, like this "we" message of solidarity which brings together demonstrators from all sides,
Retour De Voyage has been supporting the photo community in Yangon through the Yangon photo Festival for years. With a group of supporters (see Lucy Foundation), we hope to raise much needed funds to support the photography community which has been targeted by the army. Please help by purchasing a photograph. 100% of revenue will be distributed to Myanmar photographers covering the protest.  
Retour De Voyage will donate the cost of editing and shipping.
Data sheet
Type of product

Art - Photography
No customer reviews for the moment.