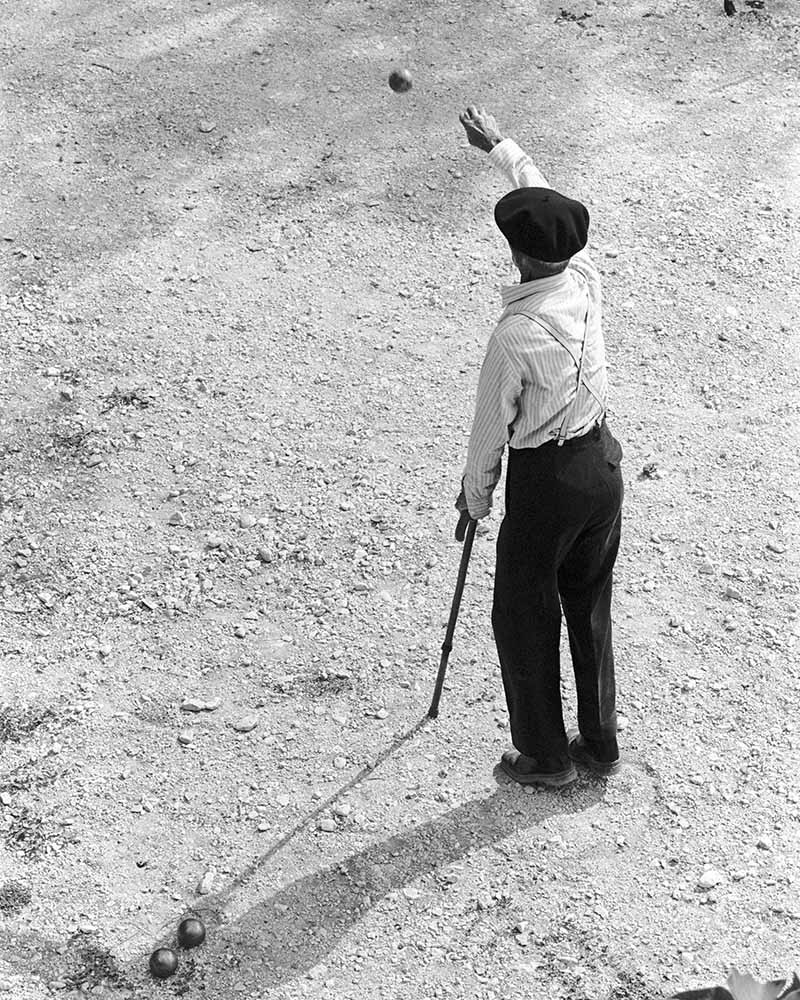  
Hans Silvester - Photos Pétanque 07
Photographs by Hans Silvester, who spent a few years in Provence (France), exploring his fascination with pétanque.
Photographs signed and numbered from 1 to 11 by the artist.
4 formats available : 20x30 cm | 40x60 cm | 60x90 cm | 90x150 cm
For more information, contact Frédéric at +33 6 87 32 58 68
In the 1960s and 1970s, in Provence, farmers and merchants worked in the morning and met in the afternoon for hotly contested games of pétanque. Regardless of age, the beauty of the gesture was part of the game in order to win. 
From his first trip to Provence, Hans Silvester was fascinated by the petanque players, an activity that was widely practiced in the region. When he moved to Provence a few years later, he was introduced to the game of boules with local figures. He came across famous players whom he immortalised in his photographs, such as the gamekeeper of Murs, "Chinche", who is among the best known and most prized photos. He gradually made a place for himself by developing the photos and taking them to the players the next day, and was thus able to immortalise some anthology photographs...
Retour De Voyage has selected this photograph by Hans Silvester, who has captured a perfect curve, from the ball thrown to those on the ground.
Data sheet
Type of product

Art - Photography

Gift Ideas

Artwork
No customer reviews for the moment.