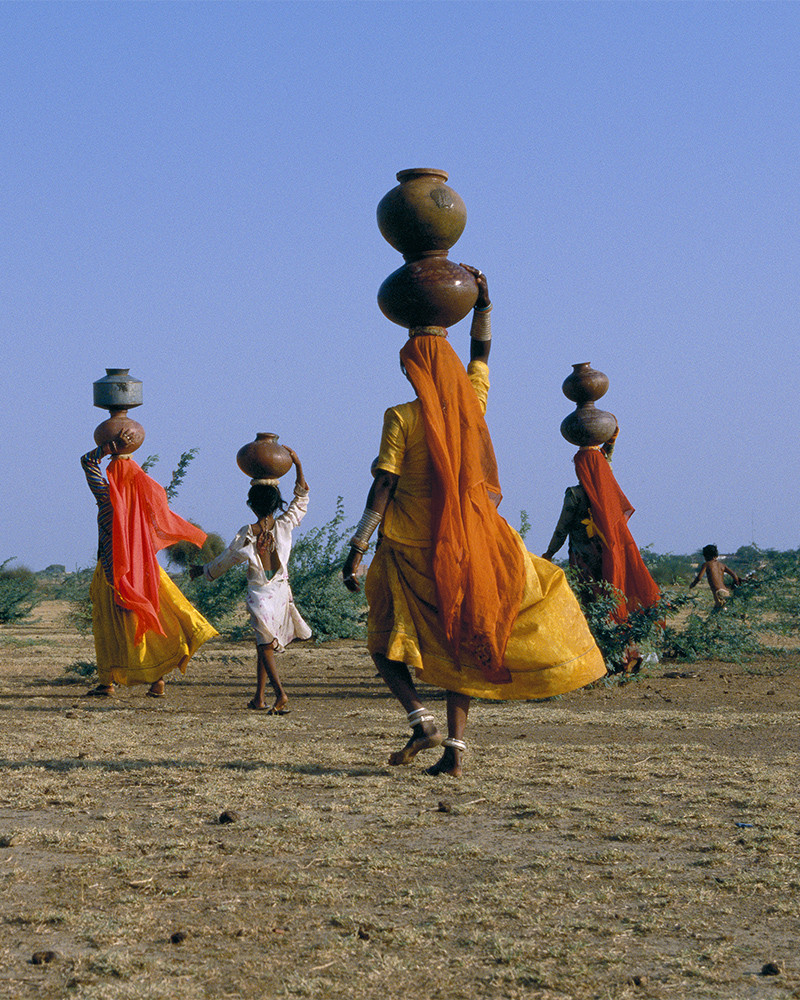  
Hans Silvester - India, photo 07
Photography India, Water Carrier, procession.
the elegance and the light are perfectly shooted by amazing Hans Silvester.
Photographs signed and numbered from 1 to 10 by the artist, available in three formats :
40 x 60 cm, 60 x 90 cm, 100 x 150 cm
For further information, please contact Frédéric : +33 6 87 32 58 68
This perfect image of the elegance of this young walking woman reflects the art of Hans Silvester who knows how to use patience to share with us the daily life of the women of Rajasthan.
This photo was taken in the early 2000s in the Thar Desert, on the border with Pakistan. Hans lived for several months among these modest populations, magical populations that have since seen their traditions evolve in contact with tourists and visitors. He was able, through empathy, to allow us to share this experience that he lived for us. Hans took the time, and through his camera, his eyes were able to tame the light and inspire the confidence of these inhabitants to entrust to the camera of the photographer a little of their soul.
The gallery Retour De Voyage presents this series of photographs throughout the year, and you can discover them in some of the suites of La Maison Sur La Sorgue.
We highly appreciate this series that restores the shimmering colors of Rajasthan, the brightness of the smiles, the splendour of the modest sarees and jewels, the beauty of the architectures and decorations of the habitats.
Data sheet
Type of product

Art - Photography

Gift Ideas

For curious people

Gift Ideas

For Travellers

Gift Ideas

Artwork
No customer reviews for the moment.