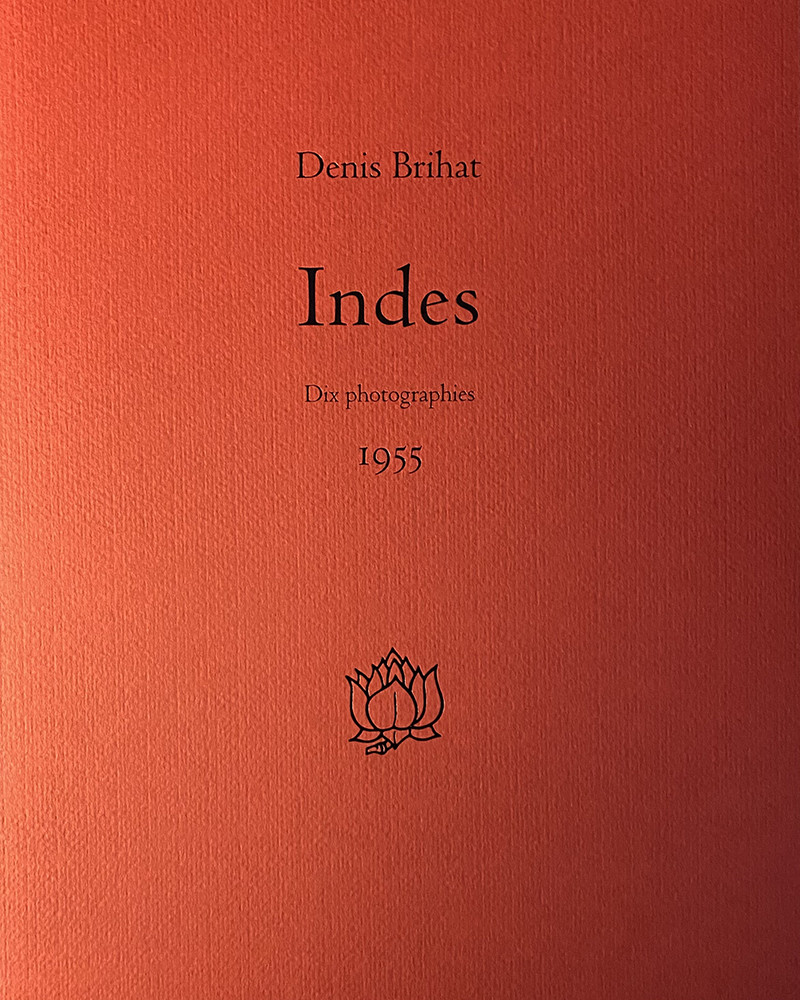  
Denis Brihat - India Portfolio
Portefolio Indes, 1955
10 photographs by Denis Brihat - Awarded the Niépce prize
Text by Frédéric Lecloux
Gardapat 13 Klassica paper
Limited edition
This portfolio contains 10 photographs of a year-long trip to India, between 1955 and 1956. It was a decisive trip for the photographer Denis Brihat. However, it was almost by chance when an Indianist suggested that he join him on a trip to this distant and disproportionate country. Far from travelling on spiritual quests or "back to basics", Denis Brihat set off thanks to the finances of a few contracts intended to illustrate books and art works. 
Once he arrived, he travelled a lot to honour the planned reports. But it is the photos of the "real journey" that will mark the history of photography: those of the journey that "plunges into the doubt and complexity of the world" as Frédéric Lecloux so aptly puts it. His "amateur" photographs, as the artist calls them, were nevertheless awarded the Niépce Gens d'images prize, just after Doisneau and Dieuzaide.
India does not leave one unscathed, and if Denis Brihat has never returned, he readily admits that he has never quite come back. On his return, he settled in Bonnieux, in Provence, in the middle of nature and continued the work we know him for...
This magnificent portfolio contains 10 exceptional photographs of the artist. Striking glances, expressions that betray thoughts, architectures... Travel a little with Denis Brihat who did not yet know he was an artist in an India of yesteryear.
Data sheet
Type of product

Art - Photography

Gift Ideas

For curious people

Gift Ideas

For Travellers

Gift Ideas

Artwork
No customer reviews for the moment.