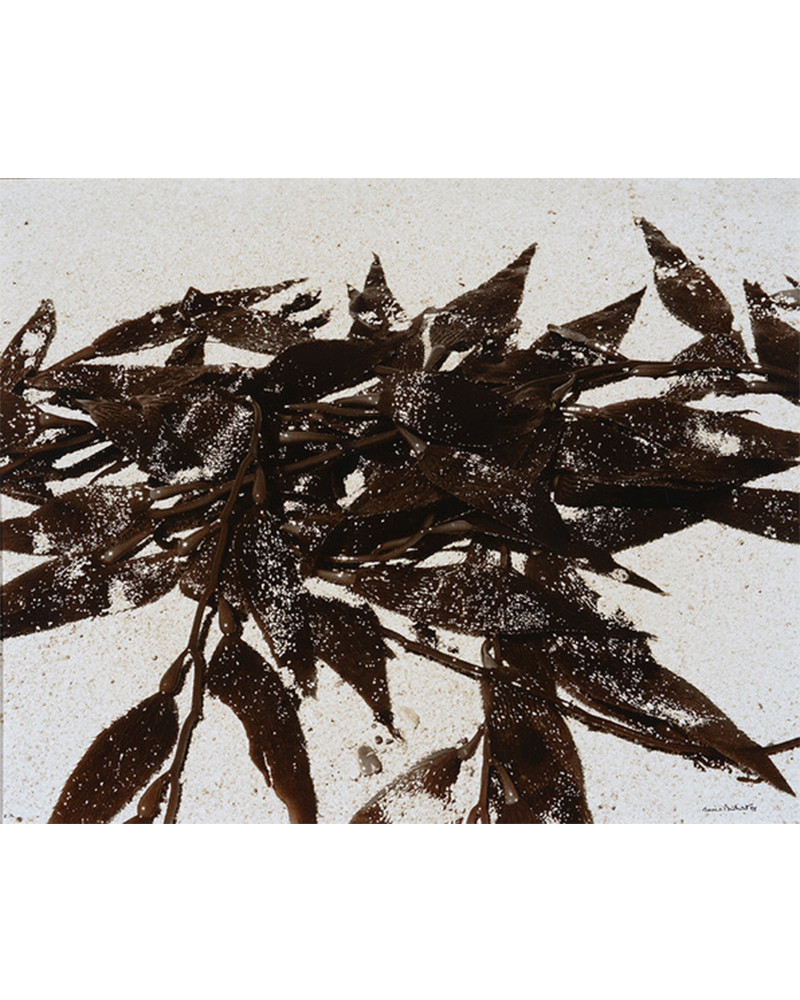  
Denis Brihat - Seaweed in Point Lobos
Photograph from 1988 - Printed in 1998
Limited edition, number 5/6
Format 40x50 cm
Réf: 88/11-7/98
For more information, contact Frédéric at +33 6 87 32 58 68
Point Lobos is a natural reserve located in the state of California. The sea there is considered as one of the best places for scuba diving.
Denis Brihat captured this cluster of seaweed, gathered by the currents and the winds. Denis Brihat has dedicated his whole life to photography. The traditional color of the photography industry did not satisfy him for his personal creations, he developed by experimenting alone, the tints and shades. Having become a true master of printing techniques, he went beyond the imposed boundaries to transcribe nature magnified by his poetic eye. The emotional power that emanates from his photographs is the result of his aesthetic requirement whose rendering is without equal. But the technical processes are at the service of a single mission: "to reveal the beauty or the fantasy of a form, the complexity of a structure, the subtlety of a texture, the iridescence of a light, the poetry of a moment" as Solange, his wife, says so well. It is impregnated with classical music which offers themes and variations that he wished to treat certain photographic subjects in the same way. Here, the sand and its variations. It is thus that through his glance on the creations of the nature a priori banal, he reveals the beauty and gives to see its infinite richness.
Retour De Voyage has selected this photograph which stands out from the others in the series on sand by the prominence of these algae, offering us a subtle variation of colors. This 1991 image was printed in 3 copies in 1998.
Data sheet
Type of product

Art - Photography

Gift Ideas

Artwork
No customer reviews for the moment.