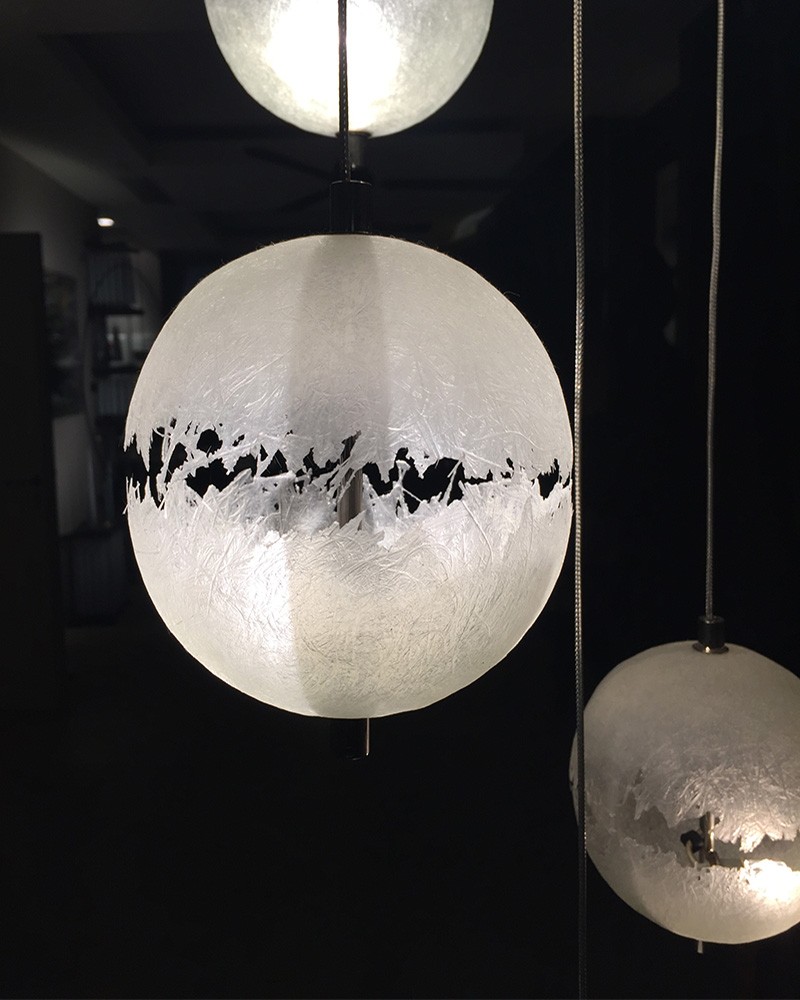  
Catellani & Smith - Suspension globes
By working and moulding fibreglass, Enzo Catellani created the Globes lamps. This material is fascinating due the shadows it casts when it interacts with lights.
Compose your own pendant lamp by choosing the number of ø 14 cm globes (3, 5 or 7) or by choosing to mix ø 14 cm globes with ø 20 cm globes (4&3 or 6&4). LEDBulbs.
Price is given for 5 globes (ø 14 cm).
On-demand quotation for interior decoration sites : +33 6 87 32 58 68
Enzo Catellani is fascinated by fiberglass, the material with which he designs his PostKrisi series and which allows him to play with the transparency and the special diffusion of light. It is this play of shadows and light that characterizes this very special series. The lamp can be composed according to different possibilities by associating a variable number of diffusing spheres. Their size varies from a diameter of 14 to 20 cm. Of course the length of the cables is adaptable (up to a length of 7 m). Perfect in a hall, it can also be installed very well in a stairwell to accompany the full height of its light diffused through the fiberglass. model presented with 5 globes, LED light. square base 30x30 for 5 globes, see 60x60 for a larger number of spheres.
Great great ceilling light... to be selected
Data sheet
Type of product

Lights - Pending lamps

Type of product

Lighting
No customer reviews for the moment.