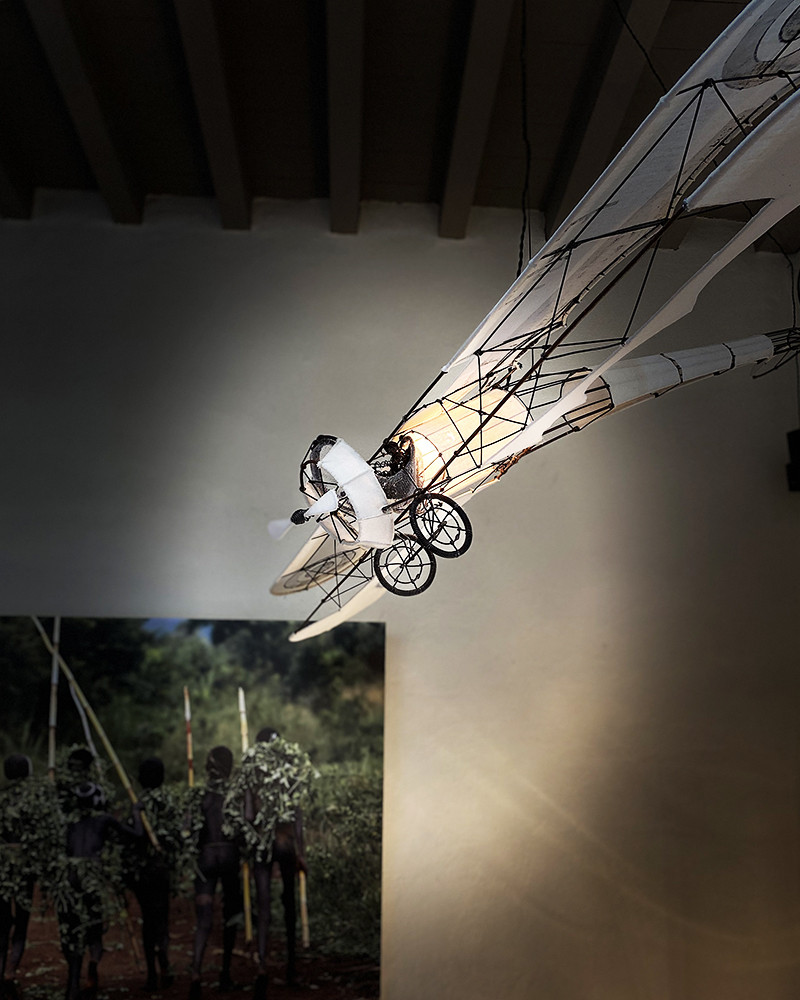  
Vox Populi - Saint Exupery's plane
In our imagination, Saint Exupéry's plane must have looked exactly like this ...
Retour De Voyage loves this lamp, rather this luminous sculpture, which could well become his mascot!
An essential selection for Retour De Voyage ... this small plane (well, not so small that almost 1.5 m wide) to take you to other skies. Old canvases hand-stitched on a delicate structure of beautifully twisted wire. In the cockpit, the pilot leans forward, as if to go even faster. A maximum of details in this creation. Look at this lamp and go on a journey, in the sky ...
Retour De Voyage loves the creativity of Pascale Palun and the dexterity of the entire team of Vox Populi who makes these artistic objects. Pascale Palun presents her very personal world of poetry, with a return to the beautiful romantic stories of times now past. She chooses her raw materials from the small objects of everyday life and invents each time a nice story.
Handcrafted, each lamp is unique and original. Perfect in a children's room or as a mood lamp in a boudoir...
Data sheet
Type of product

Lighting

Type of product

Lights - Pending lamps

Gift Ideas

Deco

Gift Ideas

For Travellers

Gift Ideas

For Kids
No customer reviews for the moment.