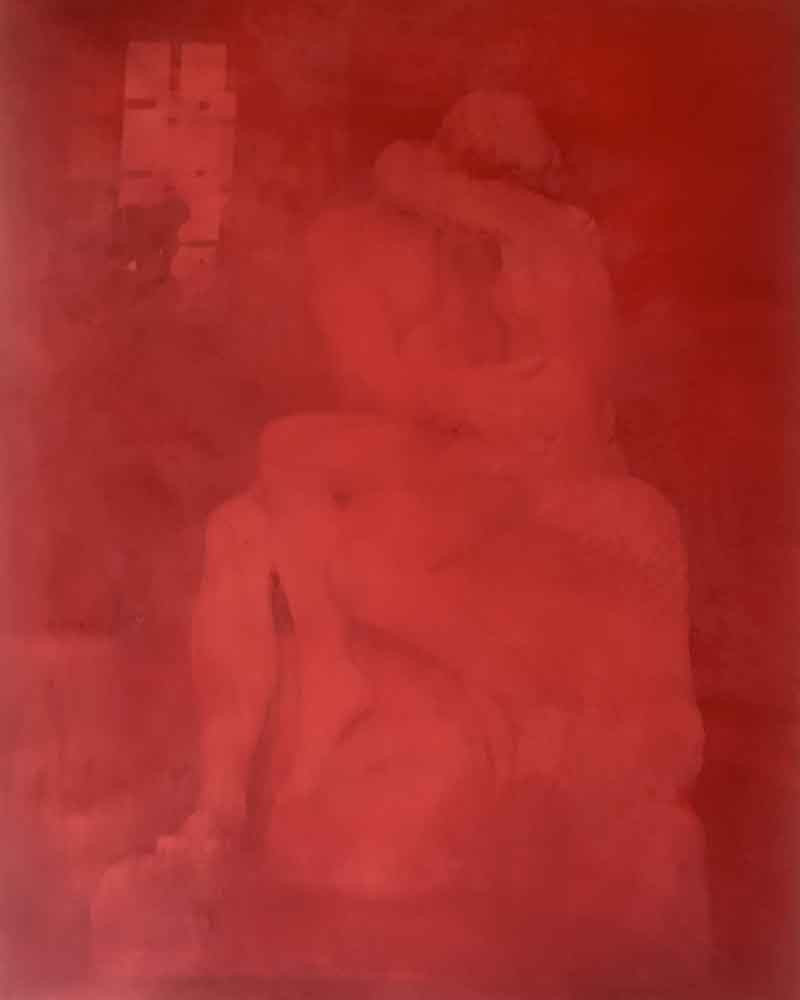  
Alfons Alt - The kiss, Auguste Rodin's sculpture
Visiting the Rodin Museum in Paris, Alfons Alt realizes this magnificent picture of the famous Kiss.
Dimension : 81 x 100 cm
red pigment
SOLD
Born in Germany in 1962, trained by Jean-Pierre and Claudine Sudre when he arrived in France, Alfons Alt moved to Marseille where he has been present for almost 20 years. As he likes to qualify himself, Alfons is an Altotypist who plays with gelatins and pigments that he fixes with a brush like the first photographers did in the 19th century. He continues this art that Sudre or Denis Brihat developed before him...
When Alfons associated himself with the idea of this collective exhibition, he naturally thought of Rodin's kiss. So he went to take the image of the work before working on it in his studio to present his poetic vision of his "kiss"... The red pigments chosen by the artist bring a particular signature and every detail is visible thanks to the meticulous work with which Alfon worked his work.
Data sheet
Type of product

Art - Photography
No customer reviews for the moment.