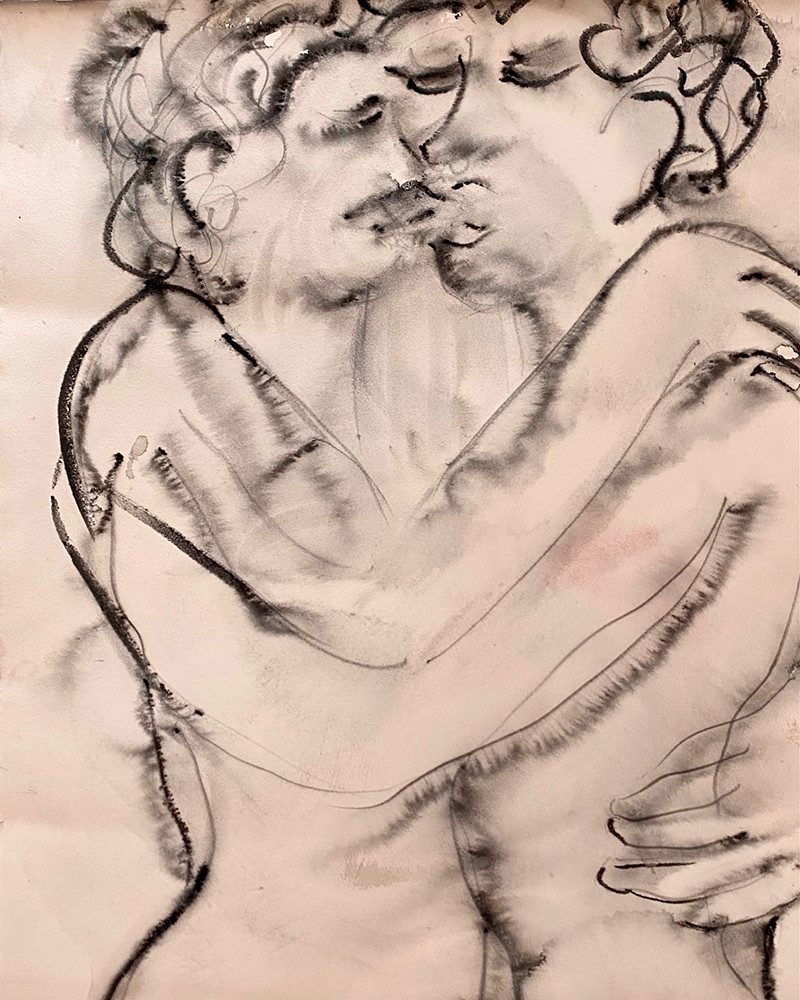  
Sophie Sainrapt - A kiss (6)
"The "jubilatory, exuberant" Eros by Sophie Sainrapt takes all the space. The body is her territory. She walks on the skin like on a land of fire. The women she draws cross the real. They are not beaten, wounded, or abandoned. They enjoy being and being born on paper."
Christian Noorbergen
Dimensions : 50 cm x 65 cm
This lavis of Sophie Sainrapt hatched in the middle of the pandemic, and gave us a furious desire to celebrate the encounter, the caresses, the waiting, the kiss...
Jubilatory bodies, raw truth that never disturbs, personality without compromise ... Sophie Sainrapt works in her Parisian studio: paintings, drawings, engravings, ceramics, she always adds new strings to her bow borrowed from Cupid to sublimate the bodies of women of all colors of the world. While the gestures barriers, the wearing of the mask... prevented any rapprochement and deprived our loved ones of this sweetness (especially our older parents whom we were afraid of contaminating), Sophie gave herself to heart and fixed on the paper of moving hugs. Thank you Sophie for this joie de vivre and these spontaneous impulses.
Data sheet
Type of product

Art - Paintings and Drawings

Gift Ideas

Artwork
No customer reviews for the moment.