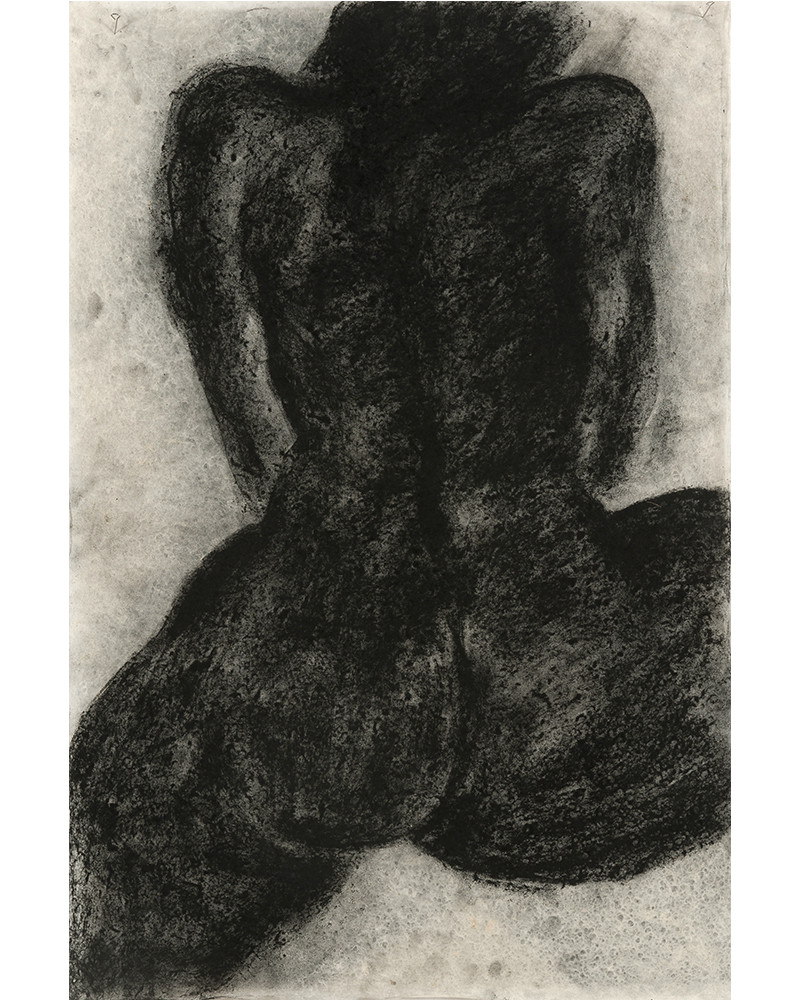  
Sophie Sainrapt - Woman in Black 5
You already know Sophie Sainrapt, contemporary Parisian artist, faithful of Retour De Voyage, Art gallery. Her artistic expression essentially turns to the representation of the female body, adding pencil, charcoal and liquid materials to her palette.
Dimensions : 50 x 70 cm
"Sophie's black drawings evoke the voluptuousness of ebony, as to invite to travel in the very secret paths of the depths of the intimate", says Mylène Vignon.
"For Sophie, the Dark is probably linked to the quest of the meaning of things by searching the bowels. The black, the woman, the sex and her confidences in a workshop background, you only have to look to enter into an original reflection. Courbet caressed his origin of the world, but Sophie does even better, she entrusts us with the code of the great mystery of our most animal sensuality: a mirror that reflects our image in the raw state, in this ceremonial entirely devoted to the female sex, in the glare of its most unexplored folds and valleys."
Data sheet
Type of product

Art - Paintings and Drawings

Gift Ideas

Artwork
No customer reviews for the moment.