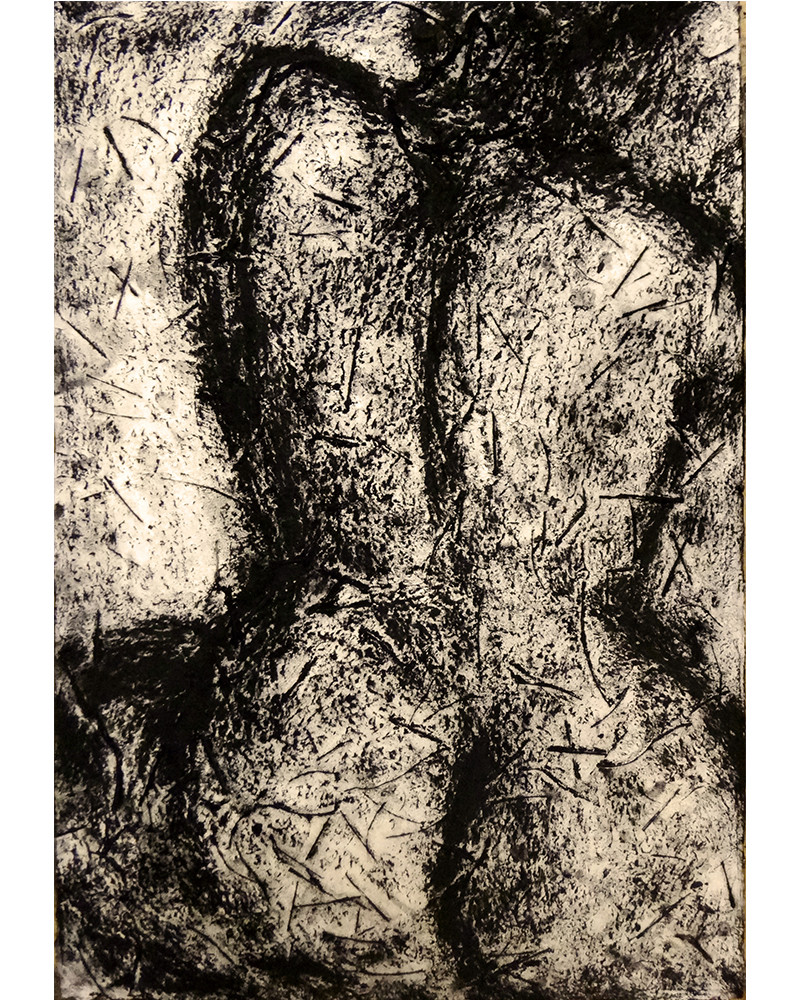  
Sophie Sainrapt - Scarified 1
You already know Sophie Sainrapt, contemporary Parisian artist, faithful of Retour De Voyage, Art gallery. Her artistic expression essentially turns to the representation of the female body, adding pencil, charcoal and liquid materials to her palette.
Dimensions : 50 x 70 cm
Sophie Sainrapt and Yuliang Guan met in China, during an artists residency. They realized, that from both ends of the planet, they were working on the same theme : feminine nudity, a voluptuous feminine nudity. Their works, without being similar, show similarities. We wanted to bring them together in the same exhibition, which will then travel to China starting from November 2019.
Retour De Voyage presents and sales during this exhibition 20 charcoal drawings on Asian paper by Sophie Sainrapt and 9 lavis by Yuliang Guan.
Data sheet
Type of product

Art - Paintings and Drawings

Gift Ideas

Artwork
No customer reviews for the moment.