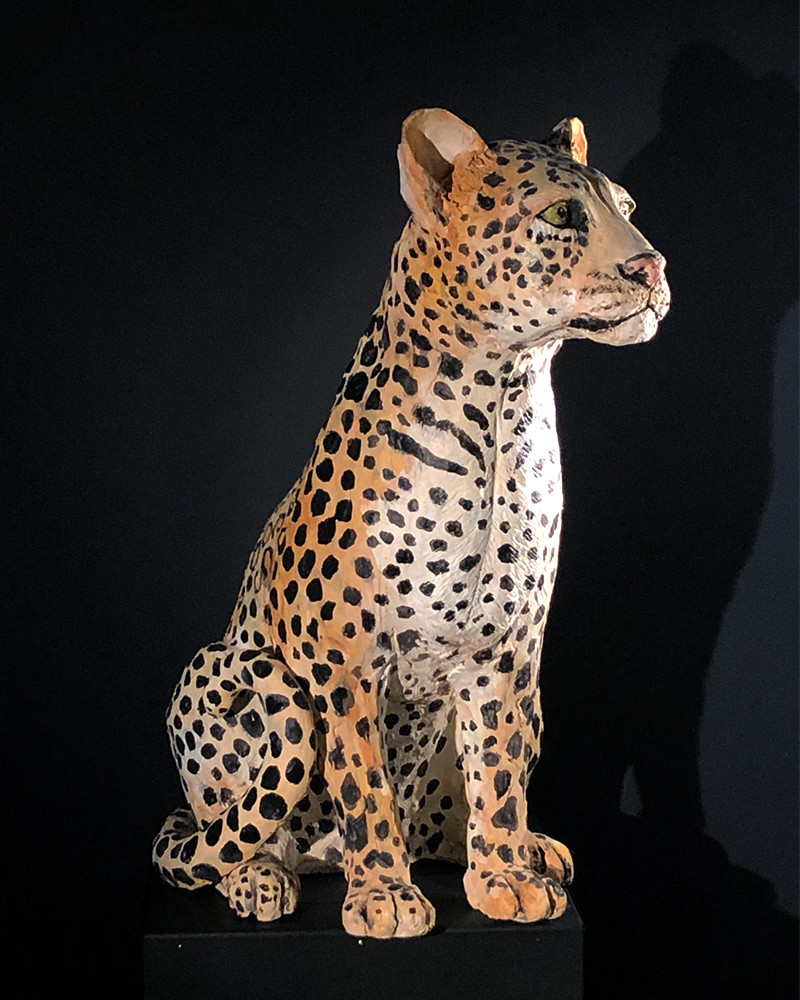  
Sara Wewill - Léopard
This ceramic sculpture, representing an adorable leopard, is a unique piece by Sara Wevill from Wales.
Ceramic leopard statue - height 57 cm, depth 50 cm, width 27 cm; So touching, this statue deserves to be high. If you put it on the ground, we really believe in a living animal, with an almost cuddly look and a wise pose. Selection Retour De Voyage, back from United Kingdom. This sculpture is a unique piece by Sara Wevill from Wales. Sara graduated in ceramics from the University of the West of England. She is now a specialist in realistic animal sculpture. His creatures live in the present moment and the viewer feels the spirit and essence of the animal. Sara is aware of the morphology and body language of this leopard. By creating a slight tilt of the head and giving a spark to the eyes, she manages to create an expressive and magical work of art. To be noted: a very nice work on the color.
Data sheet
Type of product

Art - Sculpture

Gift Ideas

Artwork
No customer reviews for the moment.