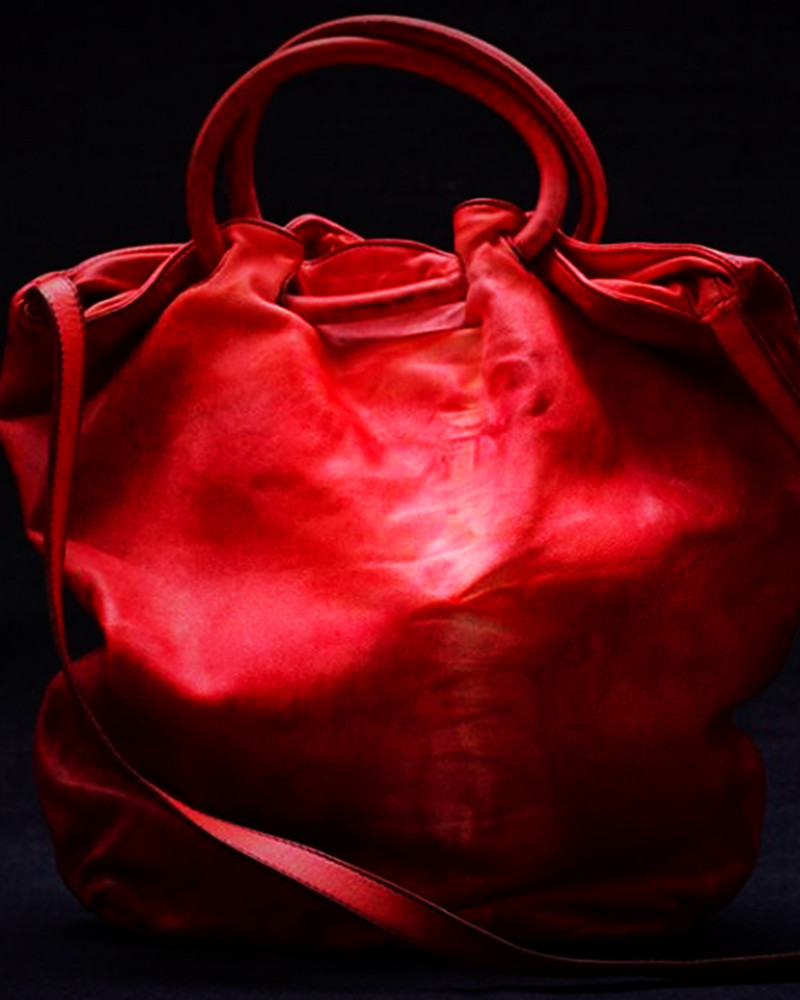  
Numero 10 - Bahia bag
Tye dye italian leather bag with circular handles and shoulder strap. It is closed by a snap button and contains an attached interior pouch. By the way, it is also lined in leather...
FREE DELIVERY IN EUROPE
Nice bag created by Number 10 and selected by Retour De Voyage.
It is made, inside and inner lining, of red leather (lamb), so soft to the touch.
Numero 10's creator Alberto Mondini takes the greatest care of his bagswhich are handcrafted, dyed and sewn at the highest level of Italian artisanal excellence. Unique masterpieces, all Numero 10 leather goods are truly original by inspiration, outstanding for quality and the distinctive finishing of leather. A Numero 10 bag will become an indispensable essential, maintaining the initial attraction for a lifetime.
Fully hand sewn, this bag is guaranteed... if you had an incident with this bag, Retour De Voyage provides After Sales Service.
Data sheet
Type of product

Designers - Bags

Gift Ideas

For Lovers

Gift Ideas

Mothers Day
No customer reviews for the moment.