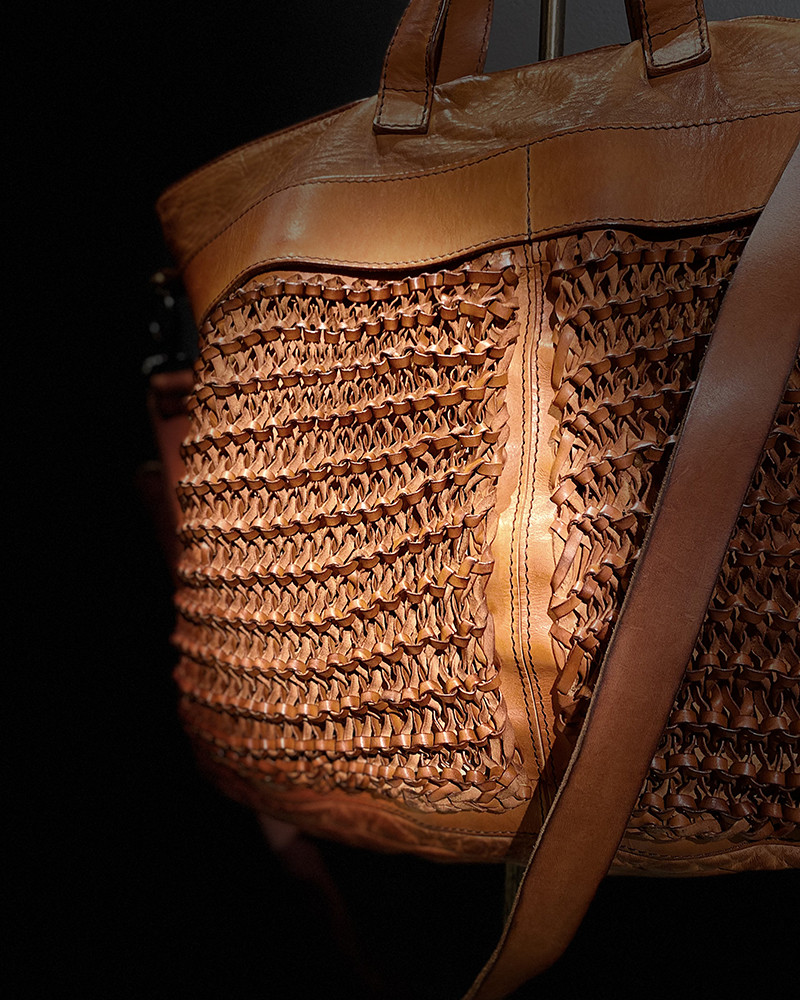  
Numero 10 - Mercurio bag
Attention Legend! (that means must-have)
This legendary mixed bag, shopper size, all in dyed leather, braided and hand-stitched, is immediately available in old rum and red. Other colors to order: extrachocolate, military and black.
Dim 40 x 46 x 14 cm (excluding handles)
Beautiful bag designed by Numéro 10 and selected by Retour De Voyage. Made of dyed leather, supple and soft to the touch. Dim: width 40 cm, height 46 cm, bottom 14 cm in leather - You'll want to take it everywhere with you, all around the world. It has an inside pocket and, icing on the cake, 3 slots for your pens so you don't lose them at the bottom of the bag. The weaving of the leather is spectacular. The bag is available in 5 colors: black, military, red, rum and extra chocolate. If you're having trouble deciding on a color, that's okay... feel free to pick up one of each!
Numero 10 designer Alberto Mondini takes the utmost care with his handcrafted creations, dyed and sewn to the highest standards of Italian excellence. Inspired by original designs, all Numero 10 items are truly masterpieces, remarkable for the quality and finish of the leathers used. A Numero 10 bag, wallet or jacket will become an essential must-have that will stay with you for a long time, while retaining its original appeal.  
Entirely hand-sewn, these creations are guaranteed... should anything happen to you, Retour De Voyage provides after-sales service.
Data sheet
Type of product

Designers - Bags

Gift Ideas

For Travellers

Gift Ideas

Mothers Day
No customer reviews for the moment.