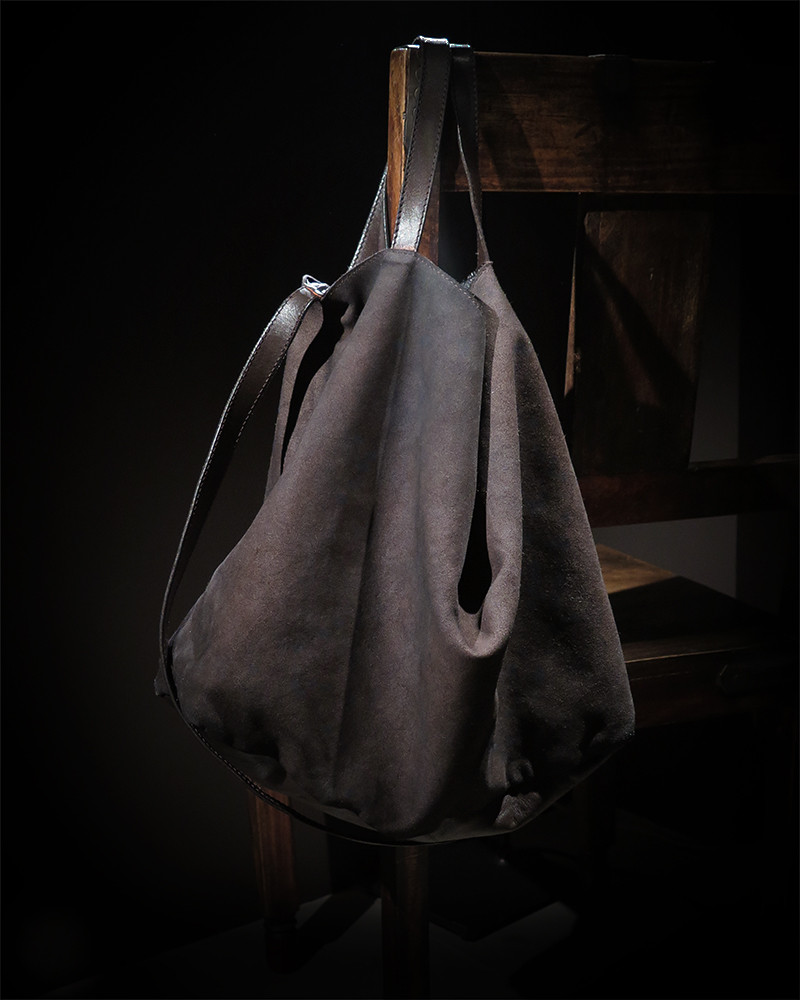  
Numero 10 - Mykonos Bag
Lambskin bag with chamois finish, hand-dyed extra chocolate colour.
Closed by a snap button, it contains an inner pouch attached to the bag by a strap
Can be carried in shoulder strap or by its two handles, by hand.
FREE DELIVERY TO EUROPE
Beautiful handcrafted leather bag with extra chocolate colour, created by Numero 10 and selected by Retour De Voyage... It is made, outside and inside lining, of leather (lamb), so soft and supple to the touch. Closed by a snap button, it contains a pocket closed by a slide and connected to the inside of the bag, to put your valuables without any risk losing them. Interesting dimensions: width 50 cm, height 30 cm, bottom 20 cm wide, reinforced with smooth leather.
As with all his articles, Alberto Mondini, the creator of Numero 10, takes great care for the quality and finishes of the leathers used. Dyed and sewn to the highest level of Italian excellence, its bags are true masterpieces! Completely hand-stitched, this bag is guaranteed... if you have an incident, Return From Travel provides After Sale Service.
Data sheet
Type of product

Designers - Bags

Gift Ideas

For Lovers

Gift Ideas

Mothers Day
No customer reviews for the moment.