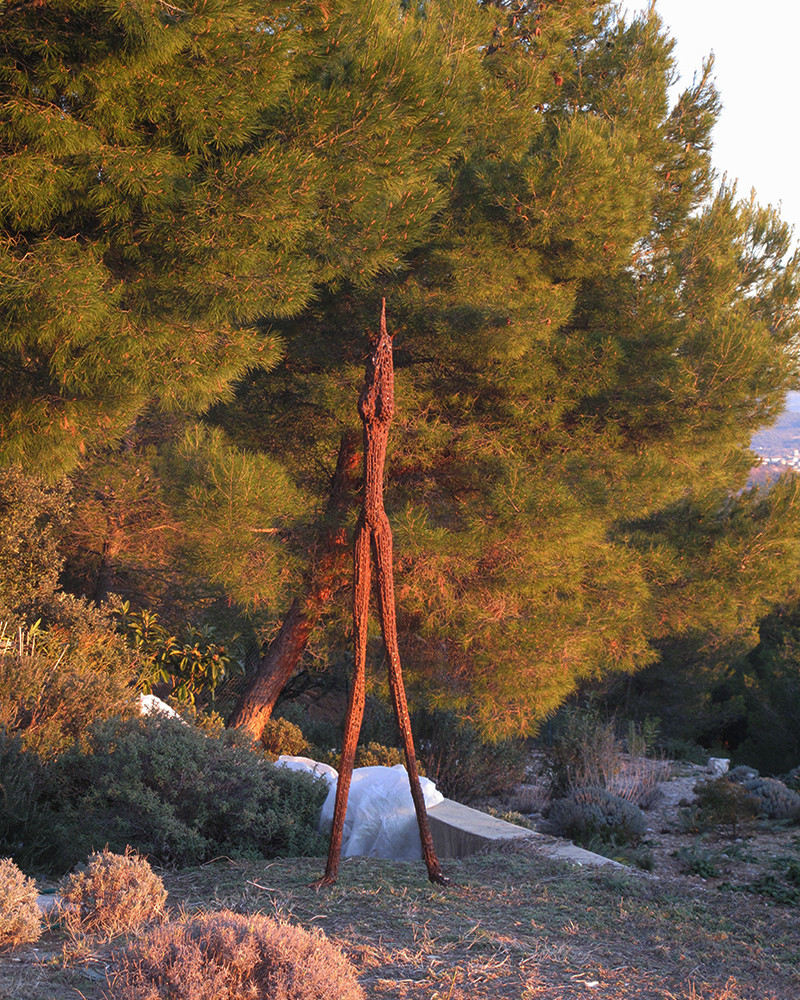  
Ndary Lo - Taaru
From a heap of scrap, sculptor Ndary Lo brings out long filiform figures
Some of Ndary Lô's creation are exhibited @ La Maison Sur La Sorgue. 
Please contact Frédéric +33 6 87 32 58 68
Ndary Lô was born in 1961 in Tivaouane, Senegal. After studying English, he studied at the Ecole Nationale des Beaux-Arts in Dakar. At the turn of the 1990s, he had chosen iron as a basic material and had embarked on sculpture. This TAARU is made of twisted reinforced steel. From a heap of scrap, Ndary Lô gave birth to the sublime. His art was often rewarded: in 1995 he won the prize of the Dakar's Goethe Institut Arts Competition. This is only the beginning of a long series of awards that salute elegant and committed works: Prize for young African contemporary creation at the Dakar Biennale in 1996, Grand Prize of the Head of State for the Arts in 1999, Grand Prize Léopold Sédar Senghor at the Dakar Biennale in 2002 and 2008, etc. This great artist died on June 8, 2017.
Data sheet
Type of product

Art - Sculpture

Gift Ideas

Artwork
No customer reviews for the moment.