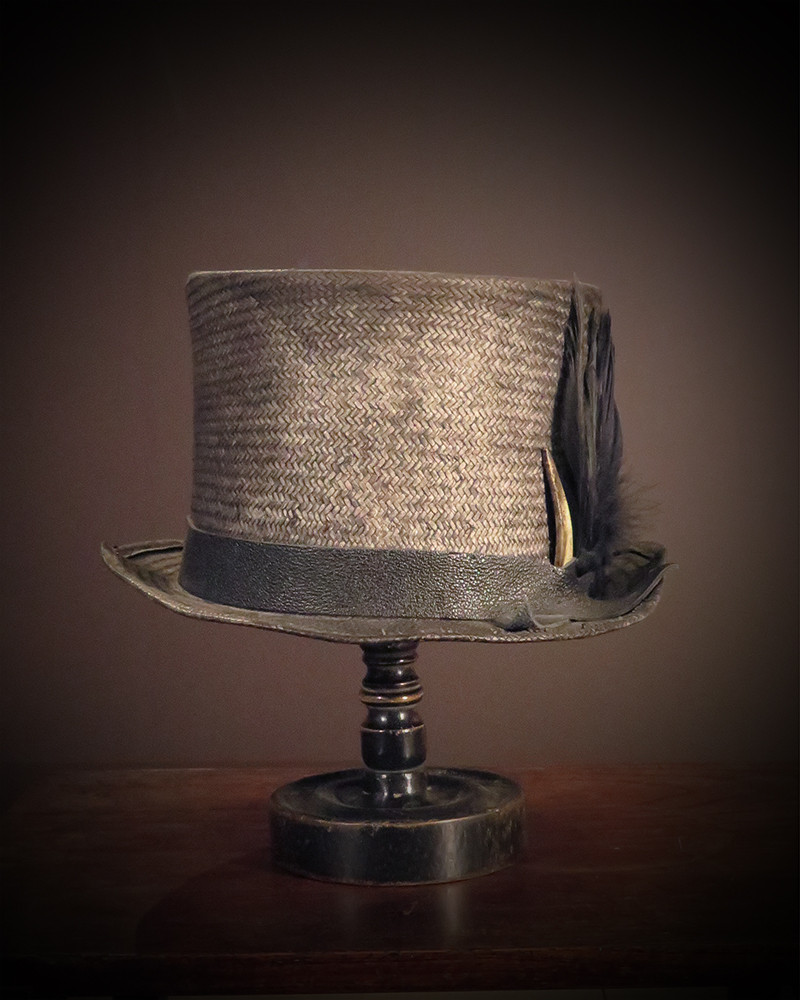  
Move - Grey Top Hats
Once upon a time there was a costume designer hats, Massimiliano Amicucci, who worked for the cinema. Remember the hats of the hatter Johnny Depp in "Alice in Wonderland", it is the same creator for our hats as for the hats of the artist... Extravagance and elegance... If you don't wear them, we offer turned wooden hat holders that will allow you to arrange the hats in sublime decoration on your favorite dresser or console.
The straw hat is offered in size 57, the one with feathers in size 58 and the hat with butterflies is in size 60.
Retour De Voyage met Massimiliano Amicucci in Rome where this cinema hats designer set up his studio. He creates beautiful hats and his inspiration seems boundless: from the cowboy hat to the bowler hat, to nice knick-knacks for chic ladies and large felt hats to face the frimas. In summer, he turns instead to straw hats and the must is the very large white straw hat with black veil. But he also creates leather caps (don't forget this when you are driving your torpedoes convertible), hats that fold to fit in your suitcase, hunting hats...
A lot of colors and fabrics make every hat a special one, which can meet all your needs. Don't hesitate to ask.
Those who love hats don't know where to put their heads... and the others also fall apart !
In case your size or your favorite color would not be available on this page, please contact Frédéric : 
+33 6 87 32 58 68
Data sheet
Type of product

Designers - Hats

Type of product

Object of curiosity

Gift Ideas

For curious people
No customer reviews for the moment.