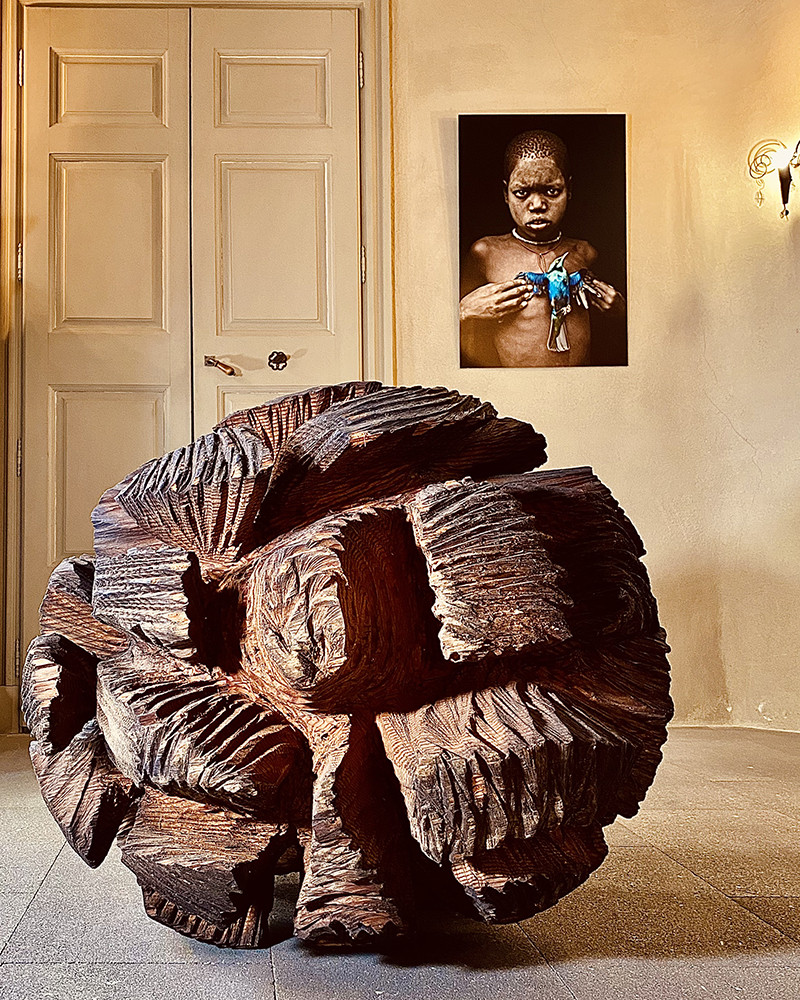  
Marc Nucera - Drunk Fish
The drunken fish is one of Marc Nucera's latest creations. It is the combination of two variants of inscriptions: dynamic lines and curved lines. It is a real play of shadow and light where Marc digs and animates the surface.
For 30 years, Marc Nucera has been training in his studio garden in Noves near Avignon to acquire «gestures formulas». "He wields his tools with unrivalled virtuosity, combining delicacy and determination. The drapes, the pleats, the twists, the volutes designed by this exceptional tailor of forms and matter, inert or alive, play with the shadow and the light and give the impression of a liquidity, a creaminess, as of a fusion of the hard substance, cypress, cedar or plane tree, which he works with unfailing tenacity". For his creations, Marc doesn't really do a preliminary drawing, he prefers to adapt to the tree, play with his knots ... "to create is to forget oneself, to leave the intuition that comes from the wind". The work with the chainsaw is tiring, the gesture demanding. But if Marc Nucera claims to be exhausted at the end of his work, it is by his creation, by the influence of the forces transmitted by the matter which seized upon him and which inspired him that he is as if emptied. What Retour De Voyage likes about Marc Nucera is this osmosis with the tree, this love of wood and its softness, its smell, its way of capturing the warmth of light. "The tree is a power of life".
Data sheet
Type of product

Art - Sculpture

Gift Ideas

Artwork
No customer reviews for the moment.