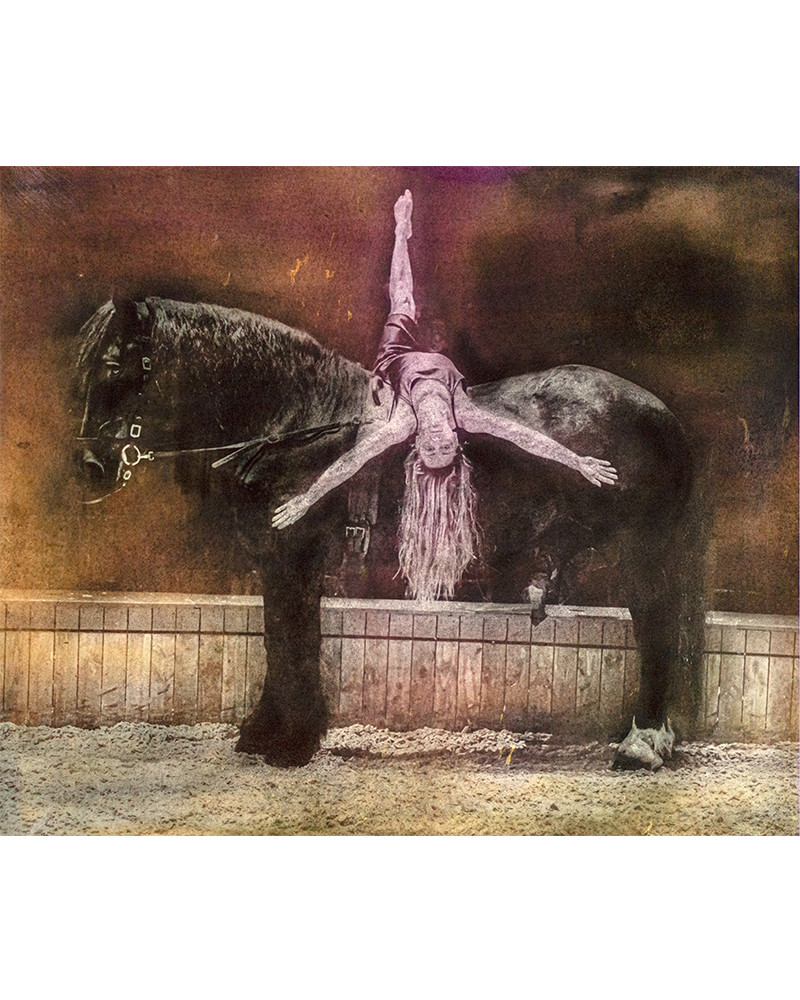  
Alfons Alt - Triskell
Triskell - Alfons Alt - 2021
Pigments : Kassel, Cinquasia violet, yellow ochre - Marouflé on frame
Format : 50x60 cm
For more information, contact Frédéric at +33 6 87 32 58 68
The title of this painting "Triskell" refers to the Celtic culture represented by three intertwined spirals or any other symbol with three protuberances evoking a cyclic group symmetry. The Triskell, with its curves, evokes dynamism. Here we understand that the acrobat embodies the Triskell. 
Alfons Alt accompanied the troupe of Bartabas, the founder of the equestrian theatre Zingaro, during their show "La cabaret de l'exil". The meeting of these two worlds plunges us into a dreamlike world populated by animals, nature and mythology. Alfons Alt walks on the borders of painting, photography and engraving by a process invented in the middle of the 19th century that he has updated and named "Altotype". By combining these processes, he takes us into a singular pigmented universe and gives us the opportunity to see unique creations. He says it himself: "It is exactly there that I situate myself between the reality of photography and the dream world of painting with the sensuality of the material.
Retour De Voyage is pleased to present this painting as part of its exhibition "Les chevaux font leur cirque".
Data sheet
Type of product

Art - Photography
No customer reviews for the moment.