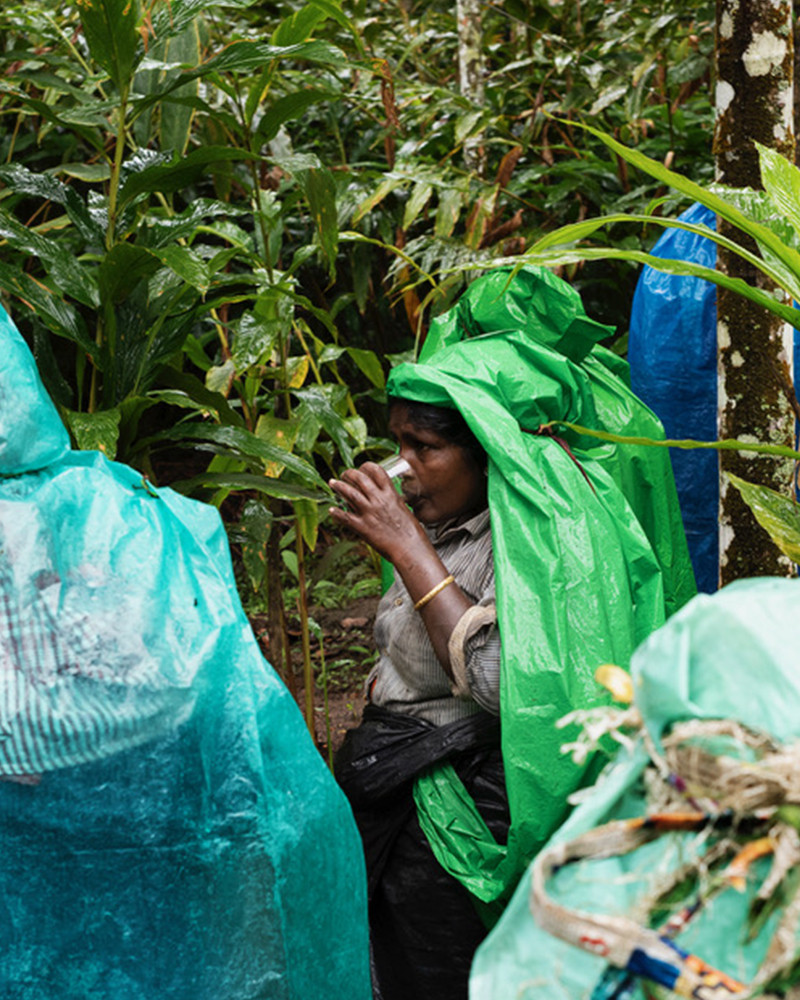  
Jean-Luc Moreau Deleris - Cardamon Plantation, 2
Kerala photography, fishing nets.
Photos taken in 2019.
Photographs signed by the artist, 2 sizes 40 x 60 cm, 60 x 85 cm
Kerala, this stretch of the Indian peninsula with its capital, Kochin and its fishing nets that greet visitors!
The inland backwaters and the surrounding hills with their tea and spice plantations, changing colors and skies! hills and mountains showing terrace agriculture since centuries...
As a photo journalist, Jean-Luc travelled the world and brought back striking images of truth, sometimes harsh, but also deeply poetic. It is this series of photos taken in 2019 that we chose to show initially, in order to share all the art of Jean-Luc in his way of showing the daily life of these inhabitants, fishermen, farmers or cornac elephants... It is the opportunity to share these beautiful delicate images, through these sober and classic shots and to discover the spontaneous and natural daily life of this country...
These photographs are part of a collective exhibition in which also participated Hans Silvester, Denis Brihat and Gilles Desrozier, on the splendours of India, a journey in time from 1955 to November 2019.
One more Retour De Voyage !
Data sheet
Type of product

Art - Photography

Gift Ideas

For curious people

Gift Ideas

For Travellers

Gift Ideas

Artwork
No customer reviews for the moment.