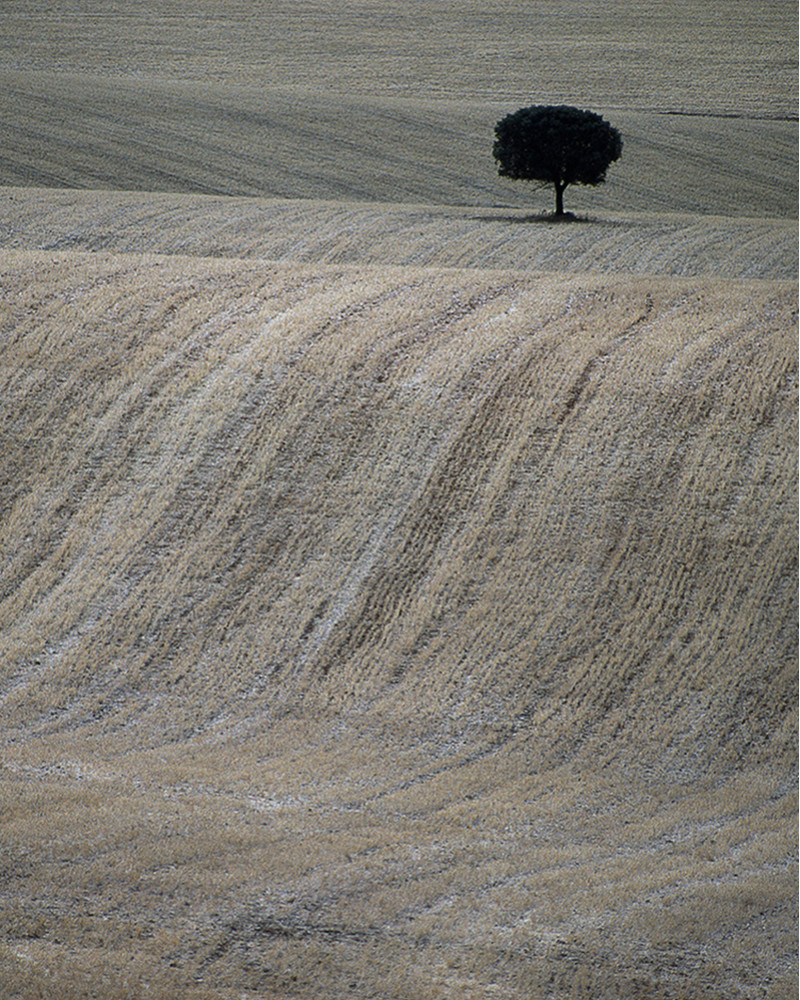  
Hans Silvester - Photo Memorable tree in South of Spain 1
Photograph by Hans Silvester who expresses through his pictures, the tenderness he has for these silent and wise trees, still and moving, defying the law of gravity. 
Photograph signed and numbered from 1 to 10 by the artist
60x40 cm 
For more information, contact Frédéric at +33 6 87 32 58 68
Hans Silvester says: "The isolated tree surrounded by cultivation becomes a landmark for people, a stopover for birds.The farmers respect these large solitary trees, year after year they drive around them with their tractors, and accept to lose some cultivable square meters. Very grateful for their attention to beauty.
In the early 2000s, Hans Silvester dedicated a book to trees. As a child of the Black Forest, trees marked his youth. They accompanied his walks, his friendships, his camps, his solitude too.  A saddened witness to the madness of mankind, Hans Silvester shows his commitment to the defense of nature. Beyond the forests, it is the individual trees that capture him: they are living sculptures that give rhythm to the beauty of the place.
Retour De Voyage has selected this photo taken in Andalusia, whose valleys form land waves.
Data sheet
Type of product

Art - Photography

Gift Ideas

Deco

Gift Ideas

Artwork
No customer reviews for the moment.